Jordan
Member since August 2020
Reviews
(3)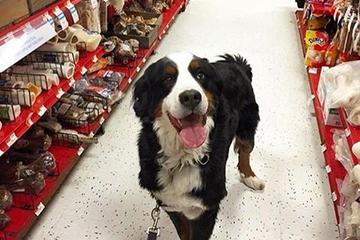 We Love This Location
PETCO Saint Augustine
Everyone of the staff members I've talked to is very nice and love interacting with my super sweet bully-breed pup. They never try to over sell me or are pushy and help when asked. I love bringing my dog here to get a little socializing and work on his manors, we love looking at the fishies. I got his annual vaccines done here and that was a great experience as well, very inexpensive and quick.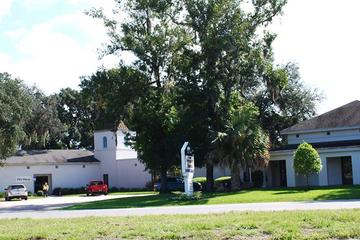 Amazing Service, Love Them!!
St. Johns Veterinary Hospital
I'm surprised there are no reviews for them... My pup and I have received excellent and kind service here! My boy started having focal seizure episodes (head shaking uncontrollably) and I was TERRIFIED. I called them crying worried about my dog and they were so kind and patient with me and got me an appointment immediately. They checked him out, got some lab work done quickly, and were not over-selling of certain medications, etc. or accusatory assuming I let him get into something. We figured out a good fit for him as we've found out he has focal epilepsy. Our vet is so kind and patient, she took the time to explain everything to me and give me various options based on my budget with no judgment. I only take him here now for check ups because he has a great time with all the vet techs and I trust their judgment on what mixes with his epilepsy medication. I think they are excellent for emergency care and general care.
We Loved It Until We Were Rudely Judged
Paws Dog Park at Ron Parker Park
my pup is 2 y/o incredibly social and excitable so dog parks are an absolute blast for him. we had a great time the first couple of times we went here. the park itself is fine, nothing special but there is a lot of shade and plenty of room for them to play so they all seem to love it. most everyone I met was really friendly. if you're a woman there alone and ever have the displeasure of meeting the "self-proclaimed mayor" of the dog park you probably won't want to go back, he was incredibly sexist and condescending to me.
he came over to "de-escalate" an argument I got in with a guy whose German Shepard got aggressive at my American Bulldog mix. my sweet boy doesn't always understand body language and is so excited to play with every dog he sees so he was running around trying to play and the GSD got a little frustrated and snarled at him. I totally understand that not every dog gets along and was ready to just separate them and continue with the day but the owner of that dog got in a big tizzy over it and started yelling to which I walked over calmly to grab my dog who was cowering in a defensive position with the GSD angrily over him. this man continued to yell at me about how my dog was territorial and aggressive and that we shouldn't be there to which I got angry. I said that my dog didn't have an issue for the hour that we'd been there until his dog showed up so maybe his dog is the issue, my dog is not territorial and was not being aggressive. to which he huffed out angrily and saw that the "mayor" had just pulled up so he went to complain to him. the "mayor" came over to me and without asking anything about my opinion on what happened started to give me a lecture on how to handle my territorial dog and about handling a fight in the dog park. I tried to explain to him that my dog was not the aggressor and is not aggressive in nature to which he didn't want to listen so I got more aggravated. when I told him not to talk down to me or tell me how to handle my dog when he never even saw the situation he got frustrated at me and told me he would call the police if I ever came back.
this was a few months ago and honestly, I am still nervous to try and go back because I don't want to be verbally assaulted again for letting my "aggressive" dog run and play. anyway, the point of my story is that if you are a woman alone and/or have a pittie looking breed don't expect fair treatment at this park. if you have a cuddly-looking breed you'll probably be just fine and your dog will be allowed to be a dog.