Wendy-lin
Member since August 2018
Reviews
(2)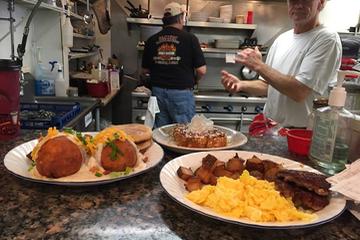 Food made with love
Nelscott Cafe
This is a busy spot for locals and visitors alike. They have a few tables outside where you can sit with your pup and they even have a special menu for dogs.
The outdoor seating was already full for breakfast so we couldn't bring our dog in, but the food was still incredible! You can order traditional breakfast meals, but they really kick up their menu and have interesting specials. Next time we visit I'm definitely getting the frosted flakes French toast. The chicken fried cutlet with biscuits & gravy plus a giant cinnamon roll was enough for the two of us to share and still have leftovers for our pooch.
The staff is also what sets this restaurant apart, so friendly and accommodating!
New Adventures every time
Sandy River Delta Park
We love spending time at this park, it has so many different off leash areas. You can find secluded forest trails, trails near the river, open fields and there are multiple places for dogs to swim. We never go the same way twice. It's also great that there are some trash bins around the park so you don't have to carry your full poop bags the whole time and a restroom in the parking lot.