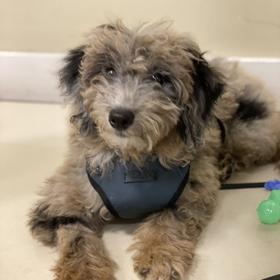 Dominique
Member since July 2021
Mini aussiedoodle, 1 cat and 2 rabbits!
Reviews
(3)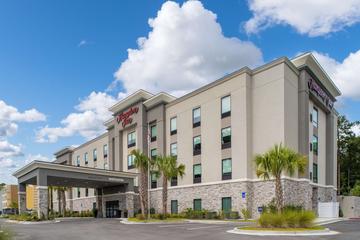 Clean, pet friendly, and easy to access
Hampton Inn Hardeeville
This new hotel is right off of I-95 in Hardeeville. There is a Starbucks, Waffle House and gas station basically in their parking lot and a gas station and McDonalds across the street. We stayed with our 2 dogs while traveling south and we're pleased with the friendliness of staff and the cleanliness. There was no additional cost for parking. We did pay a $50 per fee. We saved this hotel info for future travels.
Clean, quiet
Comfort Inn & Suites Florence
For a pet friendly hotel this one is very clean and quiet. Didn't smell like dog which is greatly appreciated.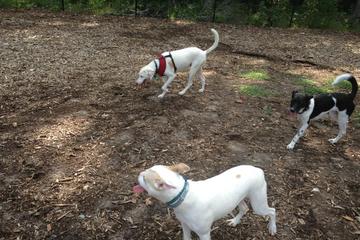 Shaded dog park. Bring water!
East Clayton Dog Park
Nice clean, shaded dog park. Dirt & straw, no grass. Water wasn't working when we visited but there were some gallons of water by the big bowl. I overheard that some ladies fill them and drop them off every morning…so sweet! small area with one bench for small dogs and a larger area with a few benches, climbing rocks, and a tunnel for larger dogs. There weren't many people today (Saturday @11am) but I'm certain that was due to the heat. the second gate in the small dog area doesn't latch so be careful and
make sure to shut it all the way.