Chloe
Member since July 2021
Reviews
(1)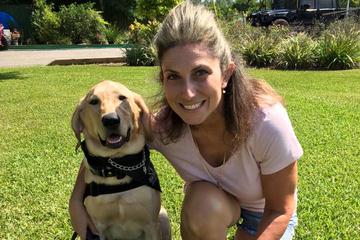 Proceed with Caution!!
Sam Ivy K9 Consultants
Sam Ivy really knows how to sell you a program but PROCEED WITH CAUTION. Does anyone else find it suspicious that a buisness has 700 reviews and they are all 5 stars? I do. They are extremely overpriced for essentially a face time lesson. There is no way you get quality training when there is not a trainer showing you exactly what to do. They use prongs and e collars which I am not opposed to , but owners need to be shown how to use them properly. 18 lesson program is $2000 one hour a piece. Basic obedience I would use them possibly, but I have a couple specific issues that need to be addressed. I was told to correct my dog, yet when I was popping her with her prong collar, the trainer said do it harder. I have a 20lb jack Russel and I am already yanking the crap out of her. I had to draw the line because it clearly wasn't working and no other solution was suggested other than "correct harder"