Description
This off-leash beach in City of Santa Barbara is the beach that runs below the Douglas Family Preserve -- it begins east of the slough at Arroyo Burro Beach (the locals call it Hendry's Beach), and stretches almost to the steps at Mesa Lane. The fallen eucalyptus trees are considered the eastern boundary. From the parking lot at Arroyo Burro, walk to the beach, turn left, and cross the slough -- this will bring you to the off-leash legal area. Please be sure your dog is leashed in the parking lot and on the beach until you cross the slough.
Reviews
Arroyo Burro Beach Park has received a rating of 4.7 out of 5 bones by 19 dog owners on BringFido.
Don't use the map link from this app!

More than one year ago.

Don't use the map link from this app!

I linked through the app and wound up hiking down and then back up almost 200' off Mesa Ln. Good exercise, but not good for as frequently as I want to take my puppy to the beach on a vacation. If you just do a search for Arroyo Burro in Google maps, it will take you to the grade level beach access. The dog beach is just a hundred feet to the left of the beach access. It is great!

Best dog beach

More than one year ago.

Best dog beach

This is a MUST see if you are traveling with your four legged friend. Dogs are allowed off leash (even during summer)! The people were friendly and the dogs were all smiling. Highly recommended 👌🏾

Great Beach!!

More than one year ago.

Great Beach!!

Went to SB mainly for the dog beach and it was great. Our 14 yr old dog has always loved the beach and she had a great time running & playing with the other dogs. Free parking, and we never had a problem finding a spot. All the dogs and people there were friendly, we went on weekdays and it was never crowded. We'll be back!

Two happy Dalmatians

More than one year ago.

Two happy Dalmatians

Great doggie beach. Easy to find and easy parking. We had a great afternoon. Our pups ran and played and splashed in the water. The beach was clean and the people we met were friendly and took good care of their pups.

soon much fun

More than one year ago.

soon much fun

People are just as sweet as the dogs! Had a great day watching dogs play and my daughter and boogie boarding - we even saw dolphins! Truly a great experience.

awesome dog beach

More than one year ago.

awesome dog beach

Stopped for 2 nights in Santa Barbara on our way to LAX to fly back to Australia after 3 years living in the U.S. After days in the car driving from Kansas City this is just what my dogs needed to let off steam, they had an awesome time. Dog wash in the car park $10, credit card only, and had too much time for my 2 dogs: $5 minimum fee would be better. But enabled the dogs to be washed off before returning to hotel. Everyone we met was friendly, dogs and people. Just wish Sydney was as enlightened about having such a great beach for dogs!

Great beach for dogs; so-so for humans

More than one year ago.

Great beach for dogs; so-so for humans

Beautiful beach for playing with an off-leash dog -- lots of sand, and interesting rock formations at the water line to bounce balls off of. Slightly less appealing for people: the slough was super-smelly the day we came here, and the sand was a little too rocky for beach games with the kids. Also, the great-sounding dog-wash has been removed.

Great, but be careful...

More than one year ago.

Great, but be careful...

I bring my frenchie here almost every weekend. I always keep him on a long line because he won't come when called. The beach CAN be perfect if the right crowd is there, however twice my dog has been attacked by other dogs. PLEASE if your dog is aggressive, training them to not be aggressive at the beach, off-leash is the worst way to go about it. Also, don't bring your dog here and let them run loose without keeping track of them. During one of the attacks, we couldn't even find the dog's owner. Besides some people ruining it, it is usually a really fun experience for everyone.

Great

More than one year ago.

Great

We visit this beach almost daily. Couple pointers for visitors: Parking; you will always get a spot but you may have to circle a few times, be patient and polite! Obey the sign for off leash vs On-Leash (off leash is to the left of lifeguard; the actual boundary changes so just look for the sign that day). BYO Towel and a water dish. PICK UP YOUR POOP! There are bags and bins by the entrance. There's a coin operated dog wash complete with blow dryer, but it recently got refurbished and now it's $10 for 10 minutes (certainly enough time to quickly wash up to three dogs but too expensive for daily use now). Please DO NOT let your dog off leash if it is aggressive or not under your control (will he come back if you call him or "leave it" if harassing another dog). Folks are friendly but nobody likes a dog that is overly rambunctious and knocking everyone over. And finally: don't stop at the first 10 feet of beach.. walk along a few minutes and you will find it a lot more enjoyable!

dog beach can't be beat

More than one year ago.

dog beach can't be beat

Very fun place to take your dog on or off lease. Friendly dogs abound. Also great looking beachside restaurant there. Btw self service shower now $10/10 minutes w various shampoos, blow dry options, etc. Takes credit cards. Perfect end for sandy pooch. Hard to know that it's located towards front entrance of parking lot.

snooty

More than one year ago.

snooty

Wasn't too bad but nothing to write home about. The beach was rocky. There were a few people who didn't have dogs hanging out on the off leash side of the beach then getting upset when a dog would come up to them; thus causing the 3 star rating. Otherwise it's a nice beach for the pups to play.

Best dog beach

More than one year ago.

Best dog beach

This beach tops the charts. Very clean, far from roads, large area and friendly dogs for the pups to run around with. Cute dog wash to clean the dogs off before the ride home. We brought food to grill since there is a nice green patch with grills and tables. I would highly recommend this beach and hope to visit again!

Awesome

More than one year ago.

Awesome

Best dog beach in Santa Barbara

Wonderful Dog Beach!

More than one year ago.

Wonderful Dog Beach!

Brian and I drove up to Santa Barbara with our dogs, Archer and Lana and went to this wonderful dog beach. There is a restaurant called the Boat House at Hendricks beach that has two options for pets. There is a small outdoor kitchen with burgers and fries etc that you can sit with your dogs and eat, or there is a dog tie up with a partial mini tree cover for your dogs so you can go into the restaurant and eat. The only down side is if your dog doesn't get along with other dogs you can't use the tie up b/c they are right next to each other. The food was delicious there though. As you walk down to the beach you will see a sign that says to the right is on-leash, and to the left is off leash. The beach was wonderful. You are basically on your own private beach and the further you walk down the less people you come across. All the dog owners and dogs we came across were very friendly. There were even some tennis balls along the beach that everyone can use to play with. Afterwards there is a dog wash station there that is coin operated and very nice. Unfortunately we didn't bring towels for our dogs so we ended up going to TJ Paws to wash our dogs. I will review them as well. But short answer they were awesome! Overall I would drive up from Los Angeles to just go to this beach! It was wonderful. They do have alot of parking, but as the day went on it was getting full, so come early.

What a day

More than one year ago.

What a day

Had a great time at this beach. Drove up from Los Angeles and it was totally worth it. My friends Yorkie got hurt somehow and a local named Mary was such a saint getting us to the emergency vet. Mary I lost your number so if you read this call the vet and get mine. Pj is doing great tho and has really healed up nicely and looks normal. You were such an angel to help us.

Arroyo off leash beach

More than one year ago.

Arroyo off leash beach

Went there January 2011 and had a blast with my 2 labs. I'm planning on going back this January 2012 and I can't wait for the pups to get wet...

Arroyo Burro Beach

More than one year ago.

Arroyo Burro Beach

really a nice beach for traveling with dog.The environment here is good and friendly for the pets.I again want to travel to Arroyo Burro Beach with JOJO (my dog). _______________________________________ [url =http://villastossademar.clubvillamar.co.uk/findAllVillas.php?filter=Tossa+de+Mar&lang=en] villa tossa de mar [/url]

Lots of Fun!

More than one year ago.

Lots of Fun!

We took our two dogs to Arroyo Burro Beach and had a great time. Everyone there was very friendly. Can't wait to go back next time we're in Santa Barbara.

great dog beach

More than one year ago.

great dog beach

This is a wonderful, clean off-leash dog beach. There are boo bags available and a coin operated dog wash station in the parking lot. There is always parking every time I have been there and very friendly dogs and owner. Only one time we got there and the tide was too high to reach the off-leash section so you may want to check tide maps if you are coming from a long way for the day. Great Beach!!!
See More Reviews
Submit a Review
Traveler Photos
Want to feature your creature? Upload a photo of your pet at Arroyo Burro Beach Park below! You can also share by using the hashtag #bringfido on Facebook, Twitter, Instagram, or Pinterest.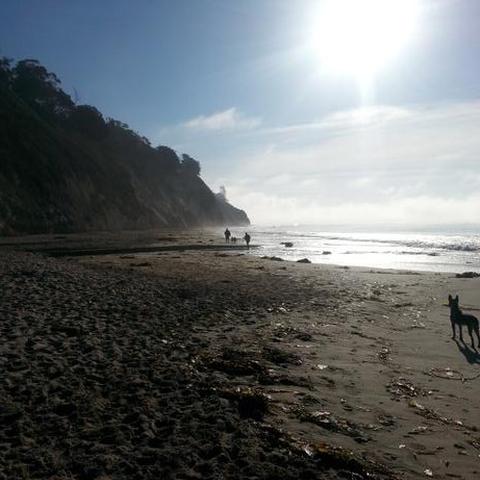 Share a Photo