Sharon
Member since March 2019
Reviews
(3)
Pet Tolerant, Not Friendly, At Best
La Quinta by Wyndham Myrtle Beach N Kings Hwy
Stayed here for 3 nights. Clean, well kept. We felt that the woman at check in was less than pleased with our arrival with our small dog. She immediately informed us that our dog was not allowed in any of the common areas including the lobby. She then said we would have to enter and exit the hotel thru the back door and up to our room. My husband then had to sign an agreement stating the above plus could not be left alone, unless crated, in the room. None of which is mentioned beforehand while making reservations. We skipped other hotels for this exact reason. We understand rules most be in place to maintain the property but the overall attitude was bothersome. We love our dog and really didn't appreciate being made to feel like she was the side chick. Pet walk area was adequate with bags supplied. Multiple other dogs here during our stay. No issues there. Close to beach and about 10 minute drive to boardwalk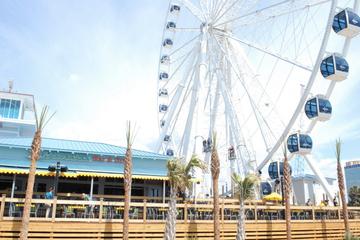 Great Staff
LandShark Bar & Grill
Visited here for lunch with our small dog. Waiter immediately brought water for her. Very kind and we appreciated it! Nice location with great view of the beach. Food was mediocre unfortunately. Nothing to rave about. Very bland and routine.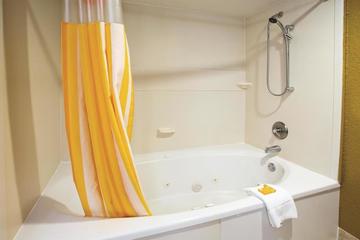 Great Stay
La Quinta Inn by Wyndham Hot Springs
Great stay overnight on our way to Franklin TN. Brought our chihuahua along. Front desk staff was wonderful and friendly. Our dog is nervous around strangers but readily went to the sweet woman at the desk. Good sign! Room was very clean and comfortable. Would stay again. Note- there is now a $20 pet fee to stay. Well worth it.