Jamie
Member since March 2019
Always on the search for new places to take my 8yr old Lab/Shep mix, Gibbs!
Reviews
(2)
Awesome, huge park!
Wantage Dog Park
The only bad thing about this park is that it's 25min away from my house. The park is seriously huge and there's an awesome agility course off to the side! Beyond the fence there is a stream that's awesome in the warm months! I've always encountered super friendly dogs and people, never had a bad experience! They do ask for a $1 donation since there's a lot of maintenance required for such a large space!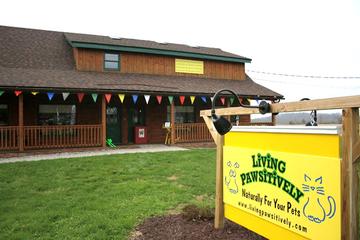 Friendly staff!
Living Pawsitively
We visit about once a month to pick up our dog door and the dogs love it! There's usually a staff member's friendly German Shepherd relaxing inside. They have a ton of homemade and hand decorated treats, bones and hooves galore and their is a dog scale which is super useful!