Kelly
Member since May 2019
Reviews
(2)
Very dog friendly
Smokey Mountain Knife Works
Great store to bring my golden retriever in. No one asked me to leave and everyone, including the staff, loved him coming in. Of course, he's well behaved and he doesn't bark much in public so if your dog isn't well mannered in a public place, you may be taking a chance with bringing your dog here.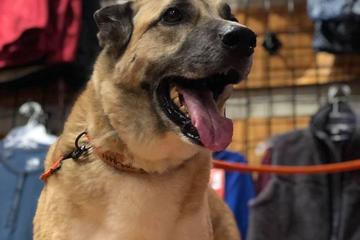 Very friendly
Apple Valley Mountain Village General Store
Cute little store with very friendly staff. Brought my golden retriever inside and they gave him a few bones while we roamed around the store. The cafe has outdoor seating for you to sit with your dogs while you enjoy lunch.