Traci
Member since November 2019
Reviews
(3)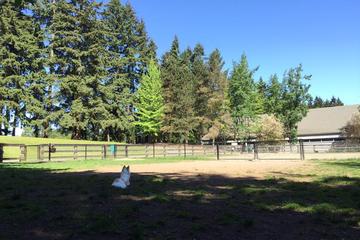 Easy in and out
Robinswood Animal Corral
super convenient, right across from Bellevue college, easy entry/exit at stop light. plenty parking, then short walk to double gates. still sandy mix in the middle of park. plenty room to run and nice water station.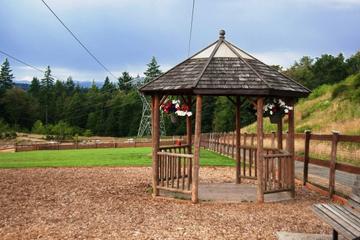 Won't be back
Issaquah Highland Bark Park
Only one water fountain, in the corner with the single gate. Coming in/out of that spot is crowded and some dog always sneaks out. Recipe for disaster. The slope is so steep you can loose site of your dog. That doesn't bother most, but I always keep an eye on my boy.
Will try again, watch your timing
Logan's
Walked in with pup at 1130. turns out they were transitioning from breakfast to lunch so couldn't order until 12. No pup plate offered so good thing I had a bully stick for him. Finally ordered but took it to go. staff seemed overwhelmed that Saturday although restaurant was only half full.