Sarah
Member since July 2018
Reviews
(1)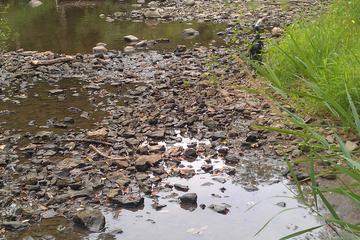 My dog loved it!
Johnson Dog Park
We visited Johnson Dog Park for the first time yesterday. There were lots if trails and some of the regulars have me some pointers on where to go and our dogs became fast friends.
I learned that all the trails loop around so you can't really get lost, we want through twice in an 1 1/2. The park is not fenced in but is huge and my dog stayed near me on all the trails. The river follows along the trail so the dogs can go in and out as they please.
The only downside were the mosquitos. Use bug spray!!
About a half hour drive for us but we will definitely be back!