Jamie
Member since July 2018
Reviews
(1)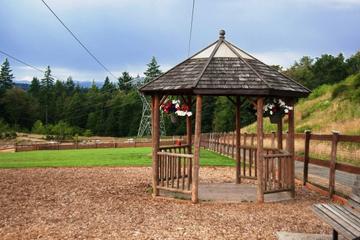 Love this park!
Issaquah Highland Bark Park
We bring our Amstaff here all the time. It's a great spot for her to play with other dogs and there is a great walking trail to really tire her out.
I did read in older reviews that there was a sign saying no "pit bulls." That sign no longer exists. And the last time we took our dog there she played with the sweetest rescue Pit. Our Amstaff gets mistaken for a Pit all the time since they are cousin breeds. Any breed can become an aggressive dog if not properly socialized.
So don't be afraid and make new friends of all breeds!