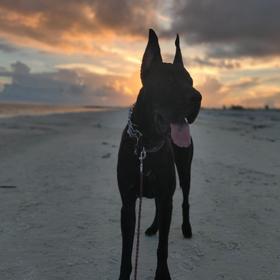 Hunter
Member since November 2018
Dog mom of the largest proportions. I have 6 dogs. I travel and visit the most with my three Great Danes Titus, Rhea and Thea. Nothing scares pet friendly places more than the biggest dogs they've ever seen. Which means if we give them a good review they're really worth it :)
Instagram: @Gaenslen (Personal)
Instagram: @rhea_titus_thea (Great Danes)
Reviews
(2)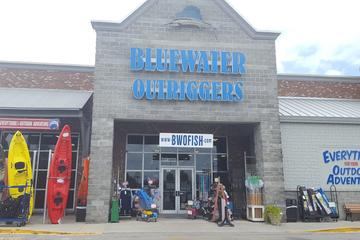 The friendliest staff and very dog friendly
Bluewater Outriggers
We travel with our three Great Danes. We brought them with us to Port St. Joe on our vacation and decided to check out some of the local shops. They staff was extremely friendly and loved all of out dogs. They had no problem with all three being in there. While some things can be a little expensive it's understandable because of the cost of goods after the hurricane. The isles can also be a bit small for XL dogs. Overall a great place and the nicest staff!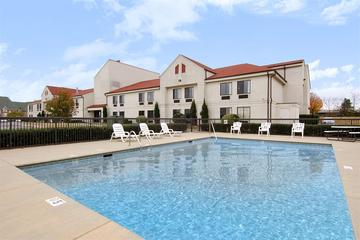 Traveling with two Great Danes
Red Roof Inn Murfreesboro
2 Night Stay - 1st Floor - Double Queen beds
I was in town for a dog show near by and saw a really good rate online ($92.87 a night - no pet fee), so I decided to book it. When we got there the staff was very friendly and checked us into our room. When we go into our room we noticed our mini fridge was missing. We called up the the front desk and they couldn't believe it was gone. They apologized and gave us 24/7 access the to employee fridge to store our food plus an additional $20 off a night for the inconvenience. They we're very friendly with our dogs and had plenty of grass areas for pottying them. Although we were close to the interstate you can hardly hear it and the street is also very quit despite a arcade/mini golf course a good distance behind it. The beds we're ok comfort wise and the room was a little musty but the staff is really what makes this place great!!