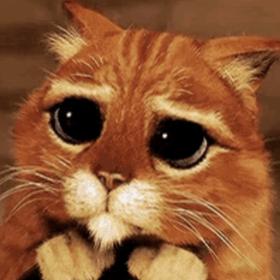 Mary
Member since April 2020
Hi ya! I'm an animal enthusiast and a dog lover. I am a fashion stylist at Charisma Clothing Boutique in St. Michaels, MD. Charisma is located at 114 S. Talbot St. Suite C. We open everyday at 10AM. Charisma's closing hours may vary from season to season. Please call (410) 745-0352 to check on our current hours of operation. We are a women's missy clothing boutique with an offering of fashion jewelry, handbags, accessories, sportswear and dress attire. Some plus sizes are available as well. Most of our clothing brands are designed in Canada and we also carry clothing lines designed here, in the USA!❤️🇺🇸 We always welcome k-9 companions in Charisma. We supply a doggie bowl of water outside our storefront, refreshing it throughout the day. We keep a stock of dog biscuits behind the checkout counter. It is not unusual for our professional staff to ooh-and-ahh over your dog as you enter the store. We are all animal lovers here! When I look into the face of an animal I see an instant friend! I love my job! Over the last 17 years that I have worked for Charisma I have determined we have the best customers in the world! St. Michaels is a hotspot for vacationing with your four-legged companions. There's plenty of walking, boating and sailing around this beloved waterfront village. Many of our shops and restaurants here are very dog friendly! So when you're planning your next vacation I hope you consider visiting St. Michaels in Talbot County, Maryland (and bring your dog too)! Come and get your fill of rich history and breathe the fresh air. We are just close enough and far enough away from DC and Baltimore.
Reviews
(3)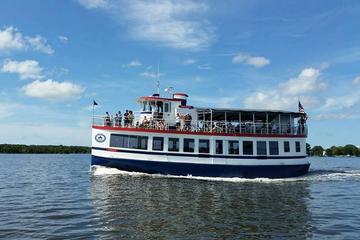 SMYLE on The Miles!😄👮‍♂️
Patriot Boat Cruises
For all of our wonderful visitors contemplating a tour with Patriot Cruises, put it on your bucket list! St. Michaels Youth & Law Enforcement was provided an educational and fun tour of the Miles River by Captain John Marrah, owner of Patriot Cruises. When boarding the ship we were greeted by an enthusiastic and charismatic crew. As part of our cruise we got to select a beverage and snack from their concession. Fantastic hospitality! I had no idea goodies were included! We were then directed to our seats that were arranged for social distancing. Captain John gave instructions for masks and safety. He advised us where to locate life preservers in the case of an emergency. As a 33 year resident of St. Michaels I was excited to play tourist! This was my first time as an adult to enjoy the Patriot. The ship let out several long horn blast to bid farewell to Navy Point. I was giddy inside with excitement like a child! The sun was glistening on the water and it was a beautiful day! WOW!! St. Michaels just got so much bigger as we departed the harbor. A crewman moved swiftly through the upper deck doing a head count of all participants. Immensely impressed! Safety first! Second to none! A professional recording of Captain John began to narrate our tour as we skirted through the waters that surround St. Michaels. As another crew member took over steering Captain John grabbed the mic and began talking to our group. He was animated, enthusiastic and held the kids attention! Even the kid in me was anticipating dolphin sightings! We were welcomed to move freely and encouraged to move to the front of the ship where the breeze was wonderful! We had a chance to re-enact the "I'm the king of the world" scene from Titanic. Haha! Had some good laughs got some fun pics! Got educated on historical homes and huge mansions that line the waters edge of the Miles River. In 2004 I was fortunate to meet iconic actor Christopher Walken when he was filming in St. Michaels. I loved listening to Captain John talk about the production and filming locations of the movie, The Wedding Crashers, that took place on some very prominent water front estates. At the end of the tour I was wind blown, my eyes were watery and my eyeliner was starting to run. But I was no worse for the wear. I enjoyed every minute of the cruise!! Did not see any dolphins this time, but maybe next time! Bravo to the crew, they started cleaning and sanitizing immediately as we exited. Ya might say, they run a tight ship! I loved my experience on the Patriot! The kids enjoyed the cruise too! I would definitely love to tour with Patriot Cruises again! We have family and out-of-towners who would have a blast sightseeing our beautiful town's waterways. A tip for travelers, if you have 'well behaved' dogs this is a fantastic idea for you and your pooch to enjoy an activity together! Patriot Cruises crew members are very dog friendly! Your pooch might even get their picture taken at the helm with Captain John!
Dog Lovers This One's For You!
The Galley
While out for a walk through town we passed The Galley Restaurant. I instantly fell in love with the pups on the patio! There were so many lovely couples dining with their pooches it made me deliriously happy! We continued on foot through town and stopped to have friendly chit-chat with local law-enforcement. We noticed our tummies were starting to grumble. So we headed back to The Galley on a mission for scrumptious food. The restaurant had just closed for the evening but they still had patrons dining and enjoying the live entertainment. The owner Jen was so accommodating! She was busy rolling sushi but took the time to talk to us and then selected her best waitress to seat us. The staff was friendly, The service was courteous and our food was top notch! We ordered the bacon avocado cheeseburger and the chicken Caesar wrap. My partner and I split our meals so we could have a taste of both dishes. Yum!😋 Yep that pretty much sums it up... and we had free entertainment with our meal. Hunter Brady was on the mic while strumming his acoustic guitar. He had a great repertoire of songs in his arsenal as he unleashed his best version of Jimmy Buffett's Margaritaville. It was at that moment when I felt right at home. Hunter had other great easy listening pop and light rock songs that he serenaded the guest with that evening. We had a fantastic experience at The Galley Restaurant! I highly recommend that you eat here and bring your fur babies!❤️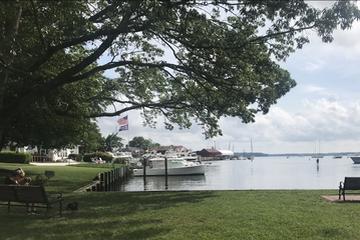 'Postcard Perfect' View!
Muskrat Park
Muskrat Park is an attractive place to visit. Bring Fido and the whole family!The Park consists of lush green grass, small brick laid walking paths, a gazebo, picnic tables, benches and public restrooms. Izzy loved the park and we had a wonderful experience here. She went into crazy mode over a game of frisbee and was all-tuckered-out at the end of our visit. There was plenty of shady spots for her to lay, take a breather and lap-up some water. The waterfront view of the harbor at Muskrat Park is spectacular. If people watching and relaxing scenic views are your thing, this is the place for you! This year due to the pandemic concerts in the park have been canceled...but mark your calendar's for next year. Weather permitting, Thursdays throughout the summer are free concerts in the park which takes place from 6:30-8PM. Local musicians attract a little more than 2,400 people a year. It's the perfect time for family and friends to come together, relax with a picnic dinner and enjoy a free concert in the park. Tourist put down their cocktails, hop off their yachts, walk down the dock over to the park and are delighted to be entertained! (A little added bonus for them during their visit to St. Mike's. )
*Remember to use common sense with your furry friends. Snap a leash on them and be aware as this is a shared space. Kindly clean up after your pooch, there's no such thing as the poop fairy.💩🧚‍♀️🤣😂 Help keep our parks beautiful and clean. St. Michaels is very dog friendly. I'm sure you'll love it here!