The Hamptons are known as the summer playground of the rich and famous, but this alluring cluster of villages along the South Fork of Long Island, NY attracts a diverse array of visitors and their dogs. The real high season at this chic oceanside oasis begins in July, when temperatures are warm and pet-friendly patios at trendy restaurants are open. The summer months are filled with charity events, polo matches and Hamptons Fashion Week. Fido will love the long morning walks on the beach, schmoozing with fancy friends at charming eateries, cruising on a lobster yacht and watching the sun set over the water. Pack your pup's fanciest collar and get ready for a weekend in the dog-friendly Hamptons!
Friday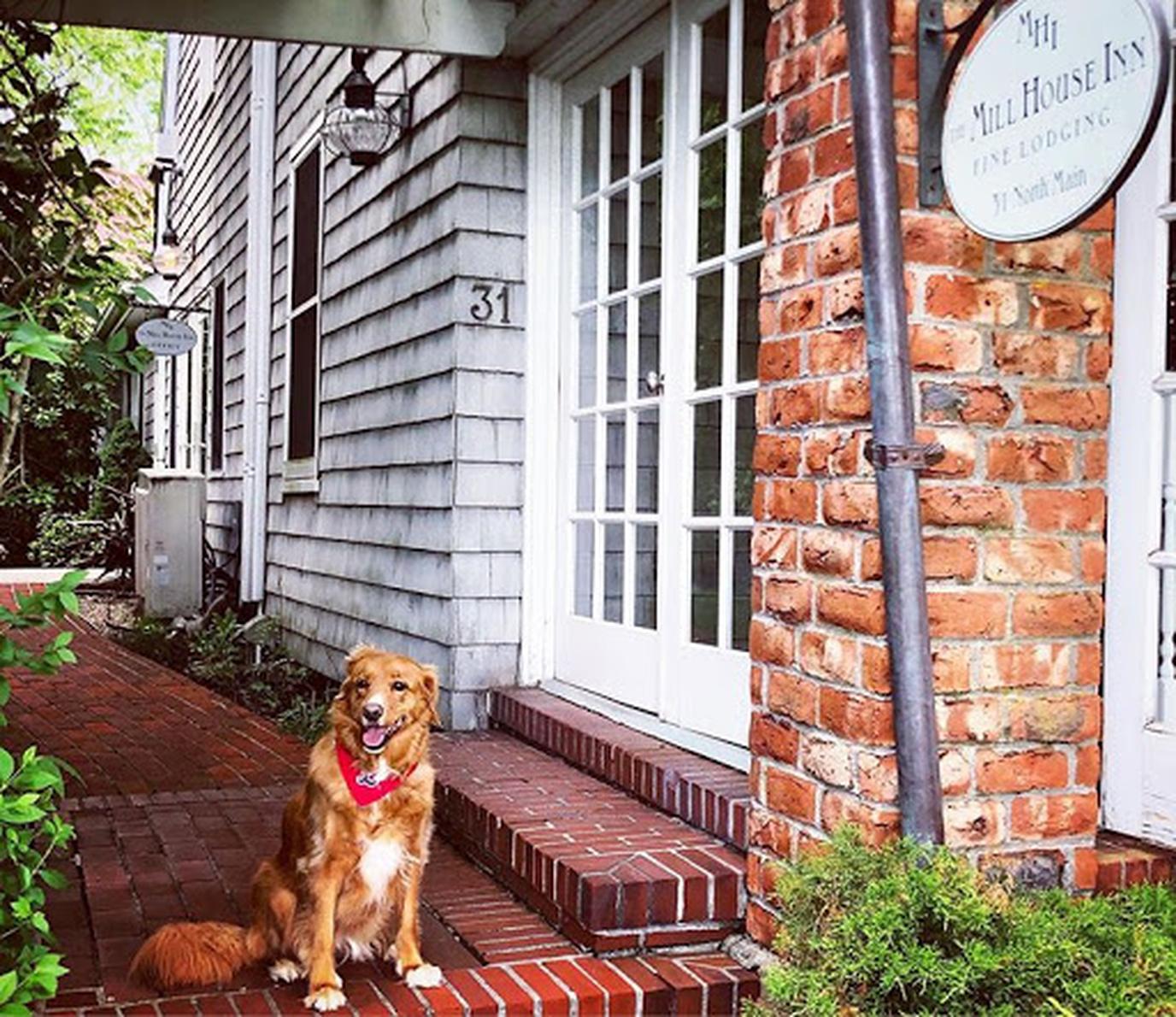 "Spoil me with treats at Mill House Inn."
3 p.m. Mill House Inn
Located a block from the boutiques and galleries of East Hampton, Mill House Inn is a lovely bed and breakfast with outstanding service and creature comforts like down-filled dog beds, stainless steel bowls, doggy towels for the beach, nightly turndown dog biscuits, and a fenced yard. You can even order room service for Fido! Choose from turkey or lamb with oats and fresh vegetables prepared by the in-house chef. Dogs of any size are welcome in select suites for an additional fee of $60 per dog, per night. Nightly rates start at $450.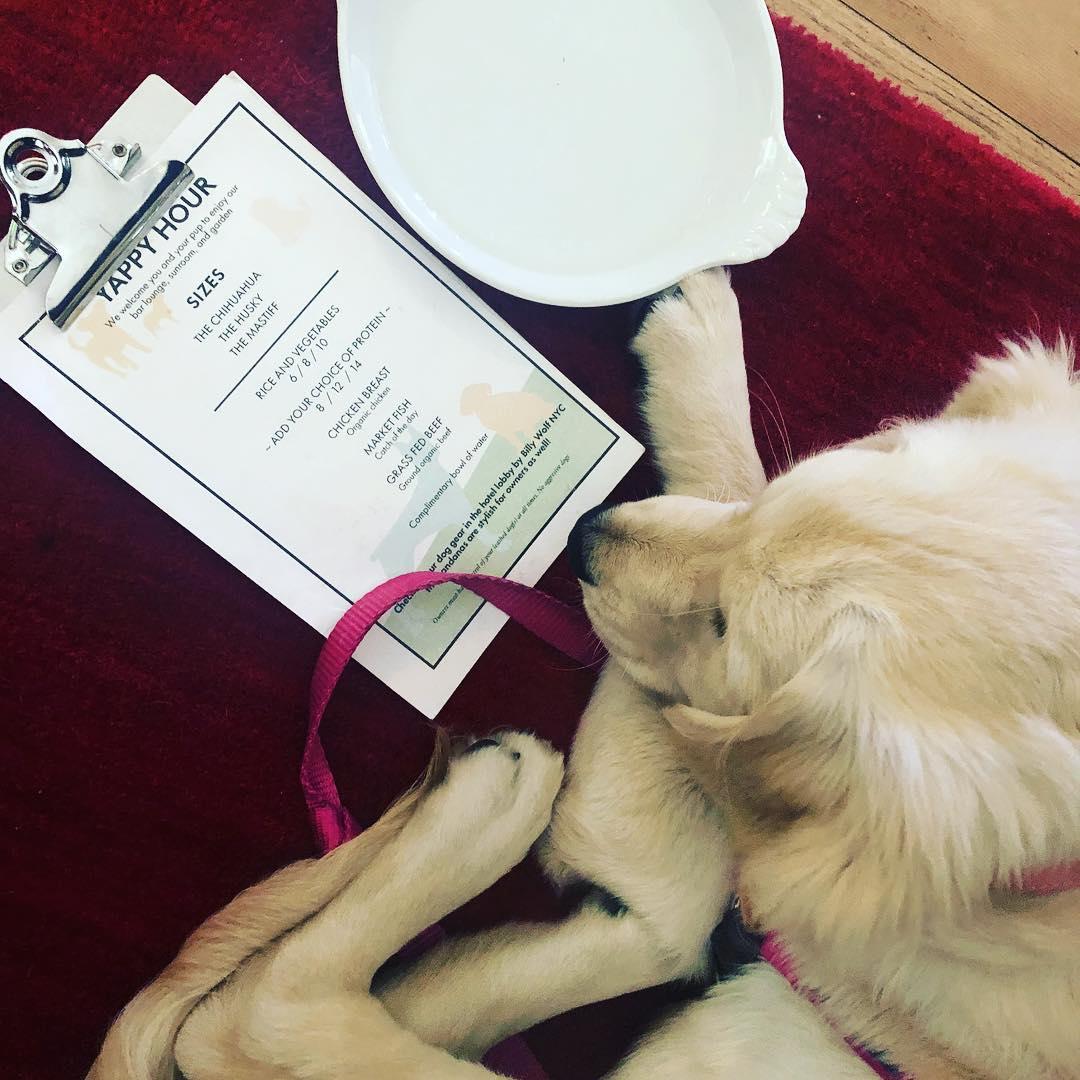 4 p.m. Yappy Hour at The Maidstone
Stroll over to The Maidstone in East Hampton for its daily happy hour from 3 p.m. to 6 p.m. Fido is welcome to join you inside in the hotel's cozy lounge where he can order sophisticated canine food like grass-fed beef and the catch of the day from the dog menu. Portions come in Chihuahua, Husky, and Mastiff sizes and will keep his tail wagging while you sip prosecco and nibble on an appetizer of local oysters.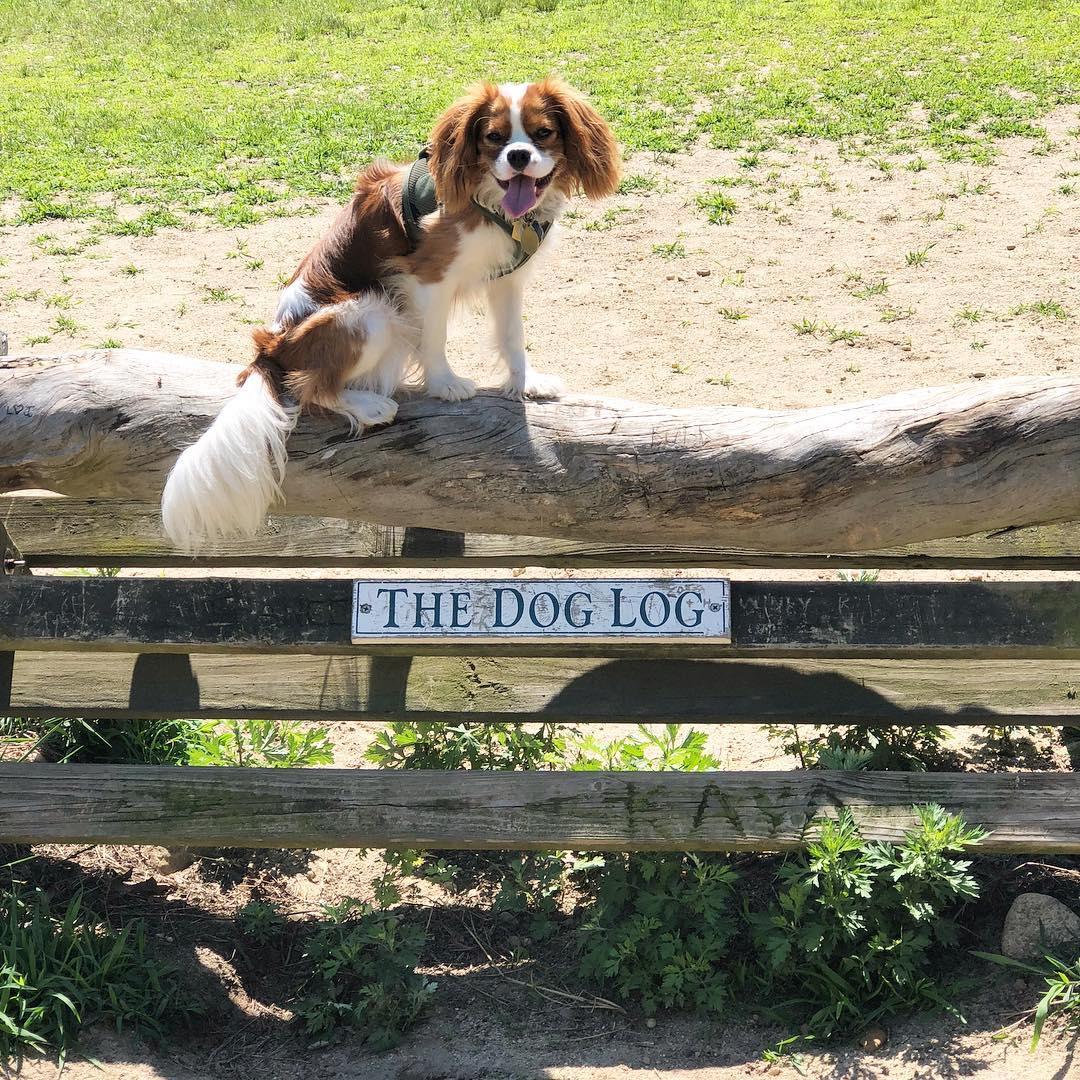 6 p.m. A Walk in the (Dog) Park
Allow Fido to stretch his legs at nearby Springs Park. While the entire park is pet friendly, there's also a fully-fenced dog park here with more than 20 acres for your pup to expel some energy off leash before dinner. Bring your own water and waste bags, and be sure to check your pup for ticks before you leave.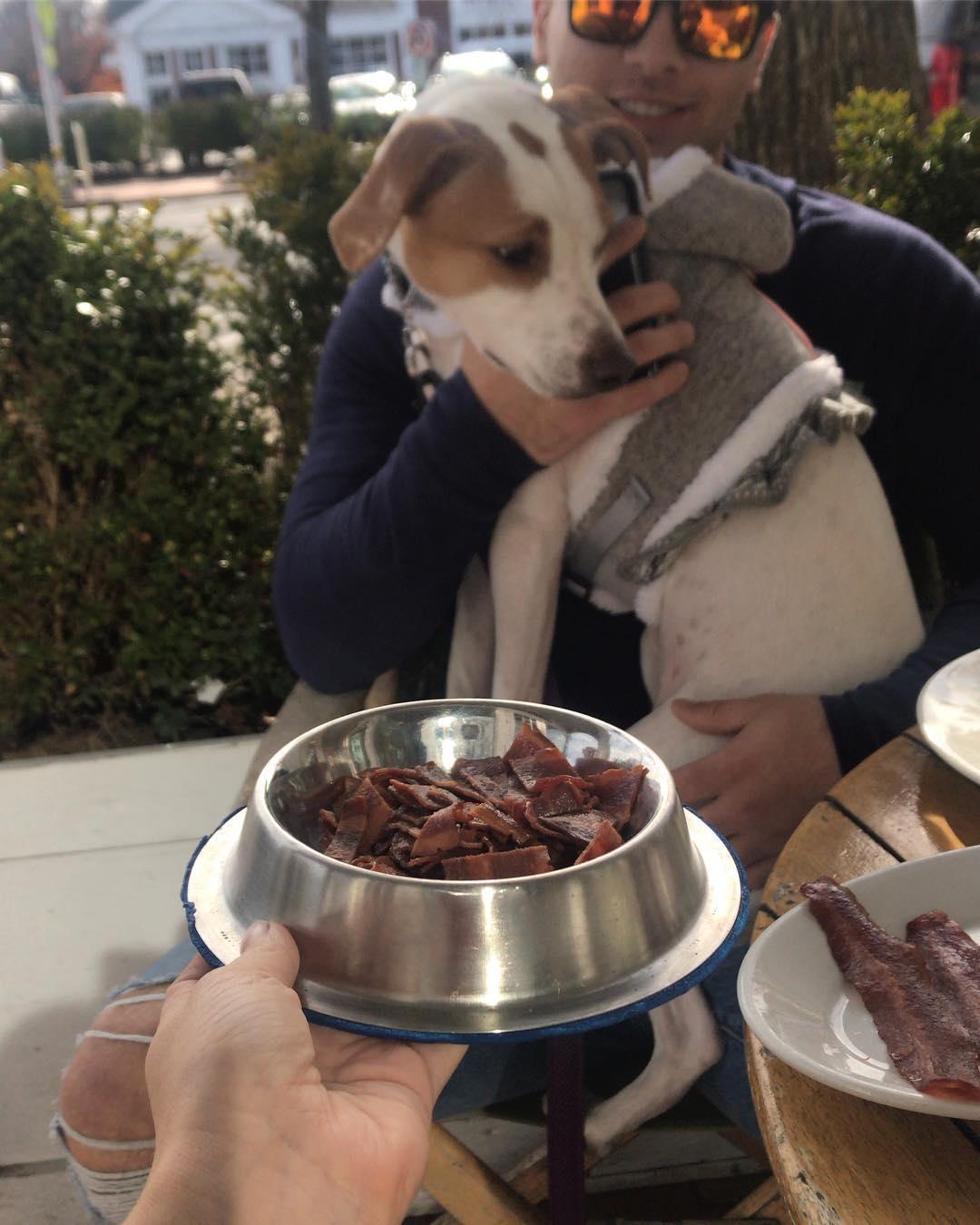 8 p.m. Dinner at Babette's
Dog-loving health nuts will love Babette's in East Hampton. Four-legged foodies are welcome on the restaurant's lush patio where they can browse the doggy menu of turkey burgers, free-range chicken breasts and turkey hot dogs. While Fido noshes on his meal, try a cilantro and fresh ginger martini before diving into entrees like vegetable pad thai or pan-seared scallops freshly caught in Montauk. Save room for dessert, which includes tofu cheesecake and chocolate fudge cake. After dinner, walk back to the inn with your pup and spend the rest of the evening curled up with a book from the lending library and a snack from the inn's free 'Nack Bar.
Saturday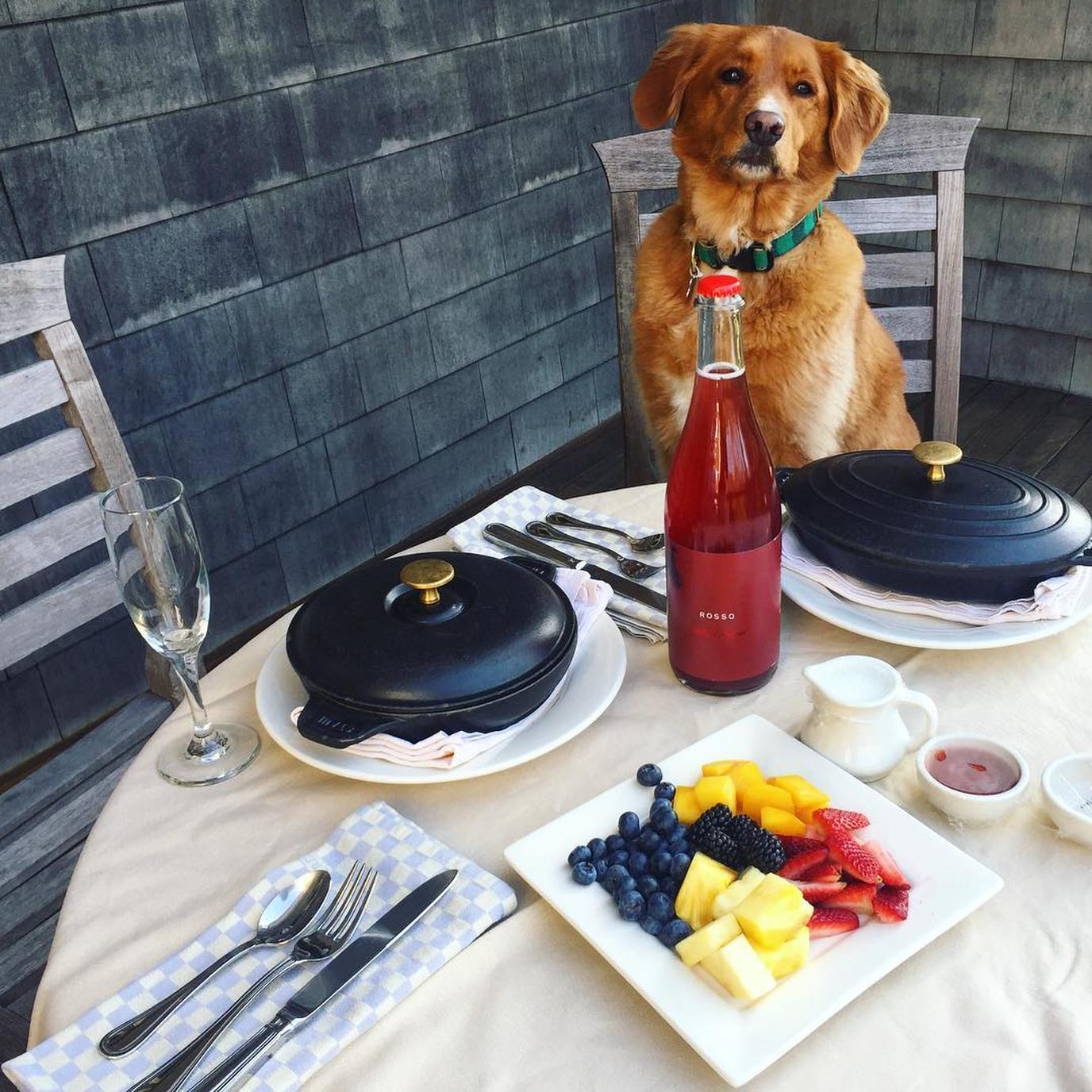 8 a.m. Breakfast at the Inn
Enjoy one of the best multi-course breakfasts in the Hamptons included with your stay at Mill House Inn. You can order it delivered to your room or head to the dining room, where your dog is welcome to join you. Start with a cappuccino, freshly squeezed orange juice and a selection of fresh berries, granola and yogurt. Follow that up with lobster frittata or blueberry pancakes topped with maple syrup. Before you leave, stop by the front desk and ask one of the Mill House's personal assistants to prepare you a picnic basket of charcuterie and cheese at no additional charge. You'll want to it for the afternoon's special outing.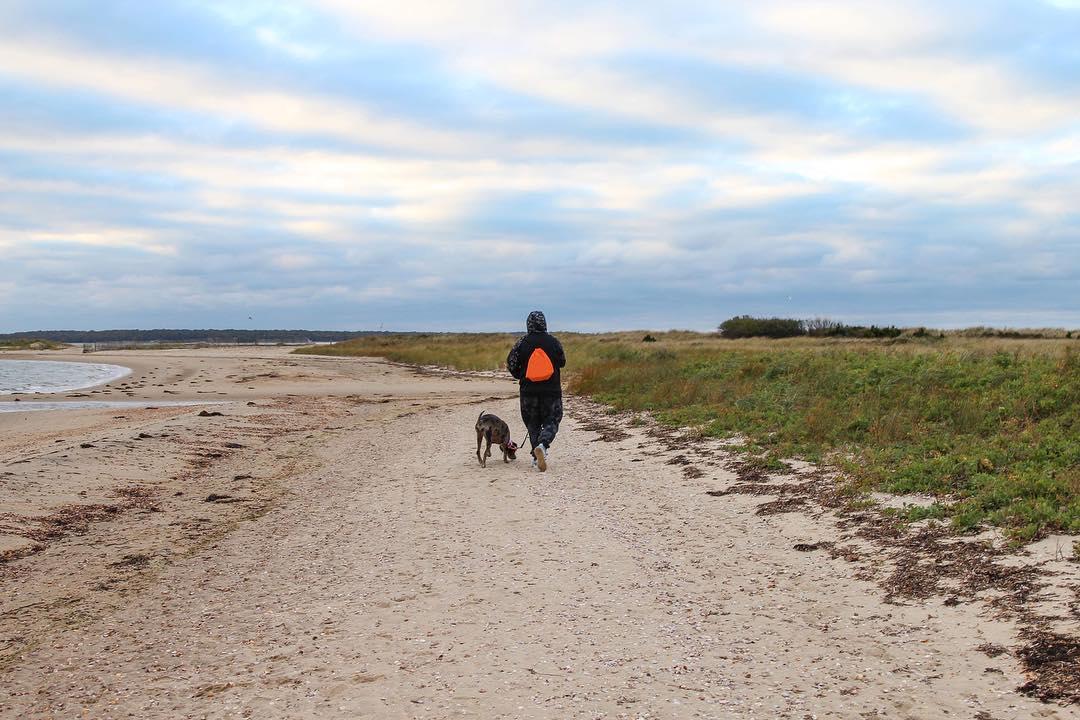 9 a.m. Hiking at Cedar Point County Park
During the summer, dogs are only allowed on East Hampton's Main Beach before 9 a.m. or after 6 p.m., so it's better to head to Cedar Point County Park for an outdoor adventure with your canine companion. The 5.6-mile hike to the lighthouse offers incredible views of Gardiner's Bay and a mile-long stretch of rocky shoreline where Fido can swim in the ocean. Plan to spend at least two hours exploring the park with your pup.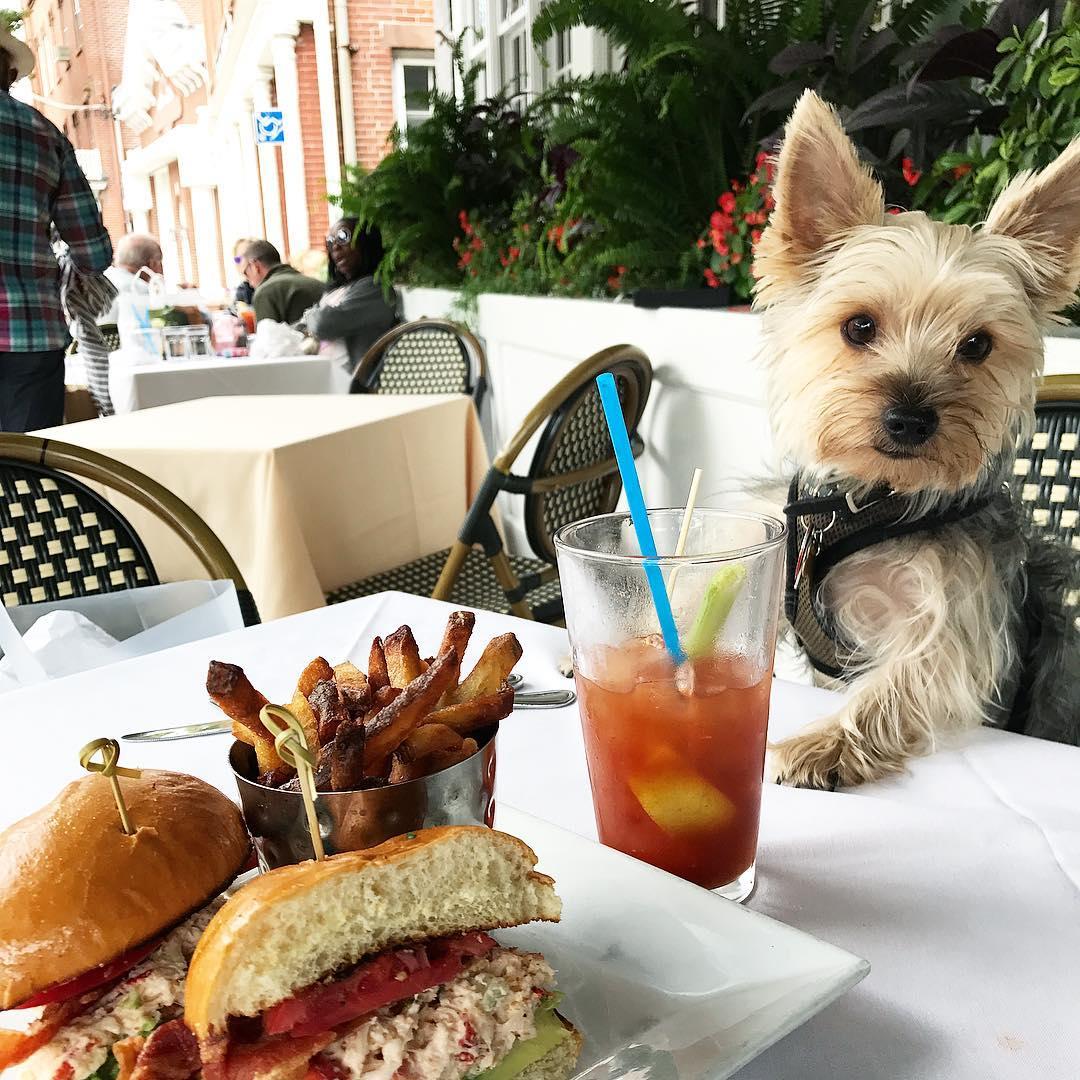 1 p.m. Lunch at Page at 63 Main
Reserve a sidewalk table at Page at 63 Main in Sag Harbor. The dog-friendly restaurant on Main Street is an excellent spot for people watching. Your furry friend will be greeted with an organic dog biscuit and a water bowl while you dine on locally sourced seasonal dishes like lobster BLT or garlicky pasta with sausage and broccoli rabe.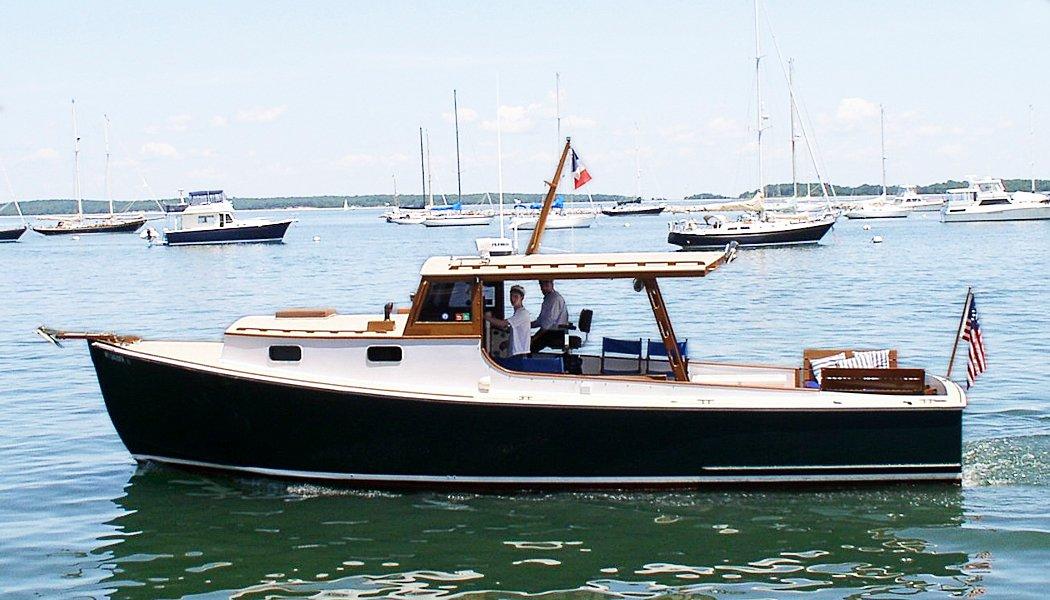 3 p.m. Sag Harbor Charters
Captain Hagen invites you and your pup aboard the Marlinspike lobster yacht for a trip with Sag Harbor Charters. Charter your own course or choose from one of the Captain's favorite trips. Either way, you and Fido will have a whale of a time out on the water. The boat is outfitted with a swim ladder, so bring a swimsuit and your dog's life jacket! After your swim, break out the picnic basket prepared by the inn for an onboard snack.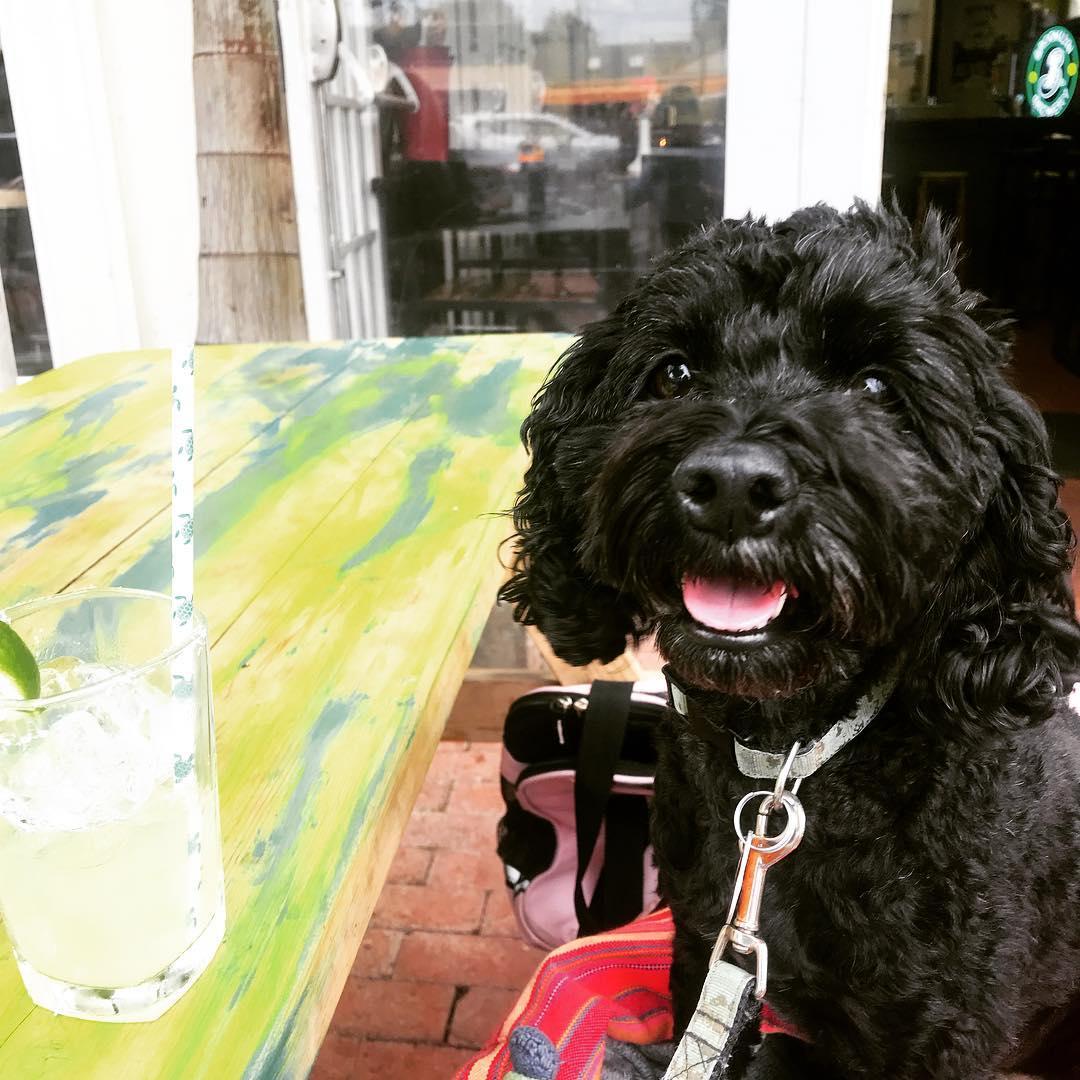 Dogs are welcome on the patio at this Hamptons hangout.
Photo by @montaukmads
8 p.m. Dinner at "The Shack"
Tonight, dine with your pup at 668 The Gig Shack in Montauk. The watering hole is popular with Hamptonites for its coastal cuisine, live music and a tempting selection of local libations. Snag a picnic table on the patio where your pooch will be offered a fresh bowl of cool water. Listen to the band as you munch on tasty fare like Spicy Tuna Tartare Taquitos, Braised Hawaiian-Style Baby Back Ribs, or The Miles Anthony Lobster Roll.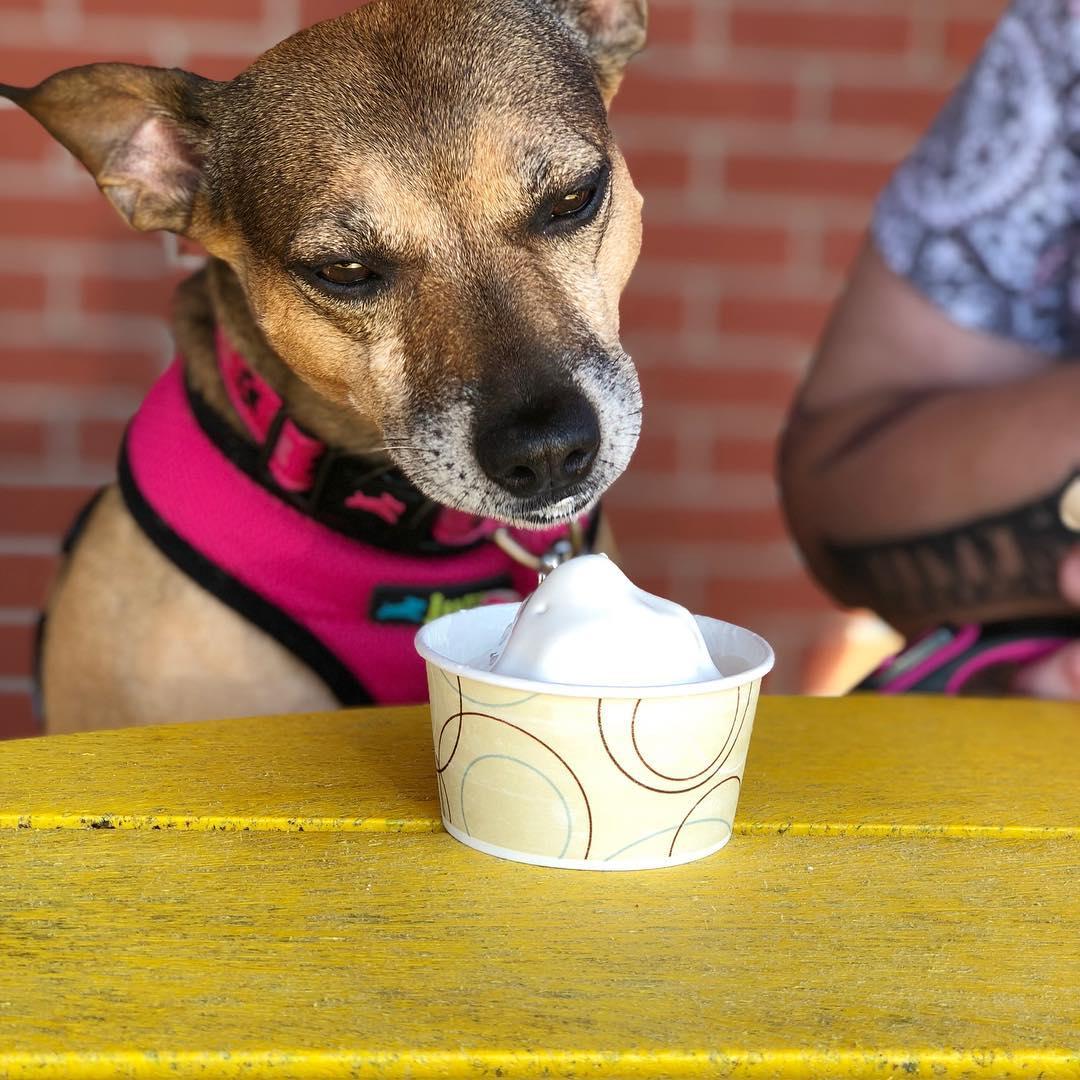 10 p.m. A Cool Treat at John's Drive-In
Before you leave Montauk for the night, treat yourself and your pup to a frozen treat at John's Drive-In. Choose between chocolate or vanilla soft serve or homemade ice cream in flavors like Chocolate Chip, Toasted Coconut, or Fido's favorite, Peanut Butter Blast.
Sunday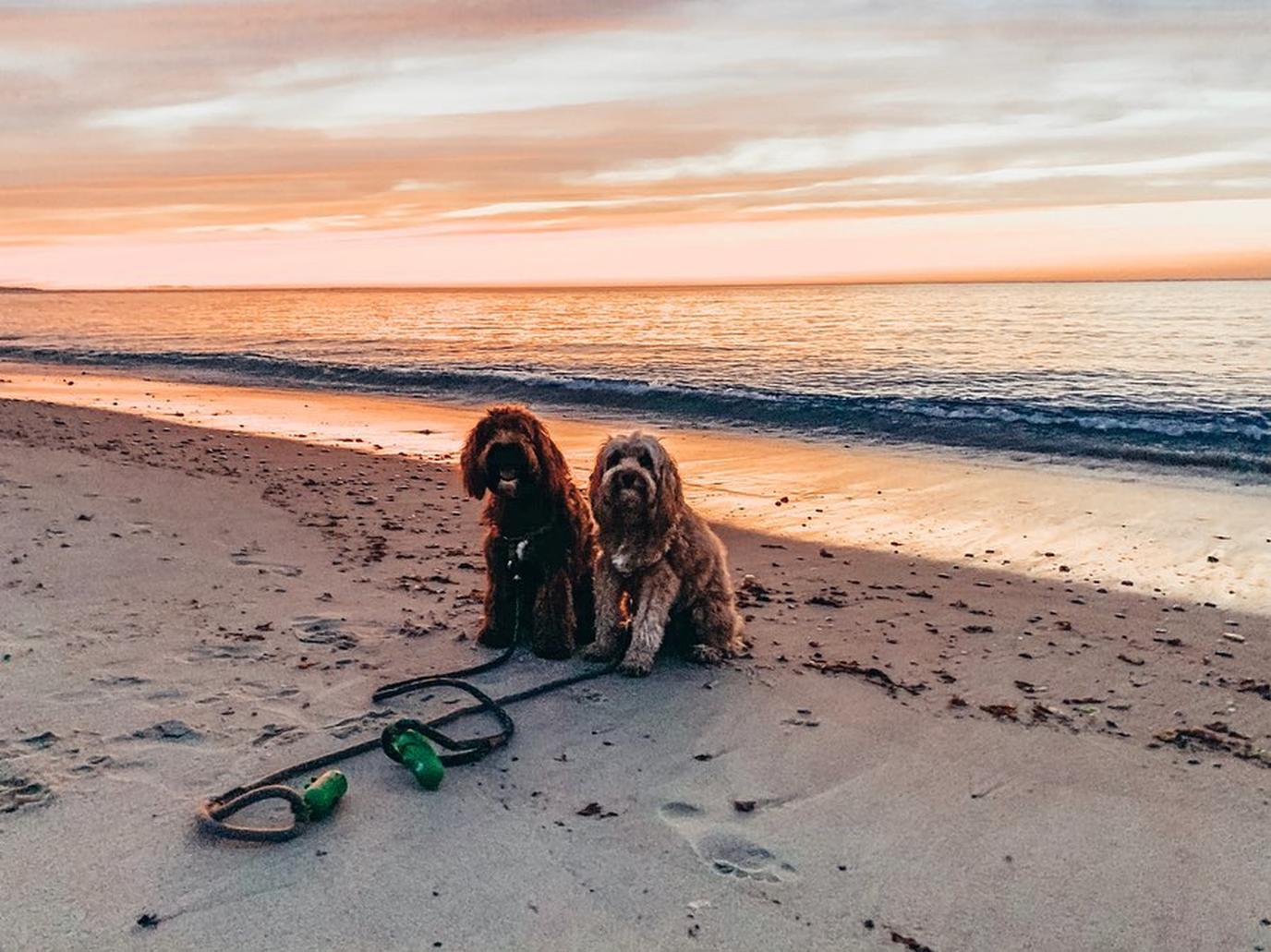 There's nothing like a sunrise with your dogs at Montauk Beach.
7 a.m. Off-Leash Play at Montauk Beach
Wake up bright and early to hit the beach. From May through September, dogs are only allowed on Montauk Beach before 9 a.m. or after 6 p.m. On the plus side, they're welcome to play off leash during these hours. Bring a frisbee for a game of fetch on the sand and go for an early morning swim with your pup.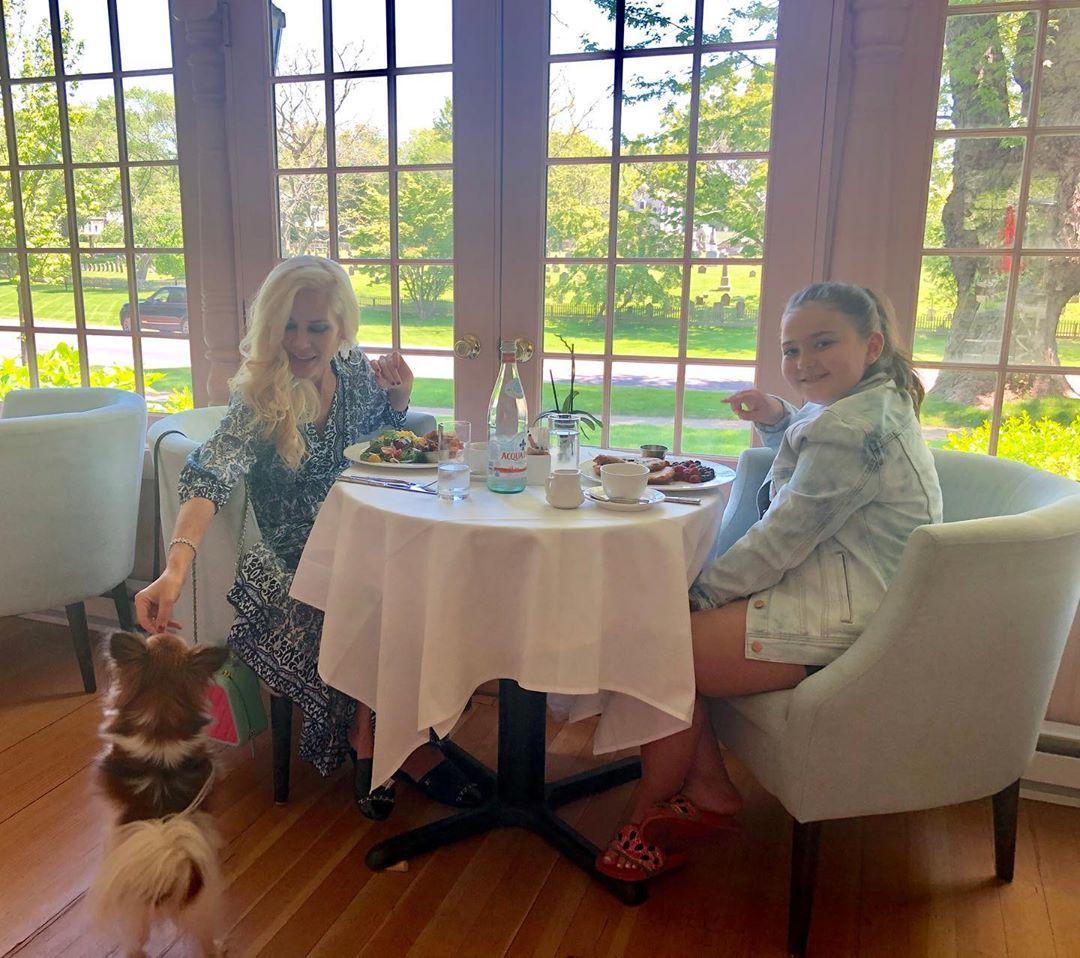 10 a.m. Brunch with Fido
The Restaurant at The Maidstone allow dogs to brunch with you in the garden or sunroom. Fido can browse the dog menu while you select from options like chicken and waffles, avocado toast, NY strip with eggs, or French toast topped with warm maple syrup, vanilla ice cream and berries. Pair your meal with a green smoothie, Bloody Mary or mimosa made with fresh juices. Don't forget to stop by the hotel gift shop on your way out to purchase a stylish souvenir bandana for your good boy.
If you prefer to try a new spot, head to Joni's in Southampton for a nutritious brunch at one of the dog-friendly outdoor tables. Choose from healthy options like an acai bowl, house-made granola, smoothies or build-your-own breakfast wraps. Tell Fido to keep his eyes peeled for celebrities who frequent Joni's like Gwyneth Paltrow and her Maltese, Daffodil.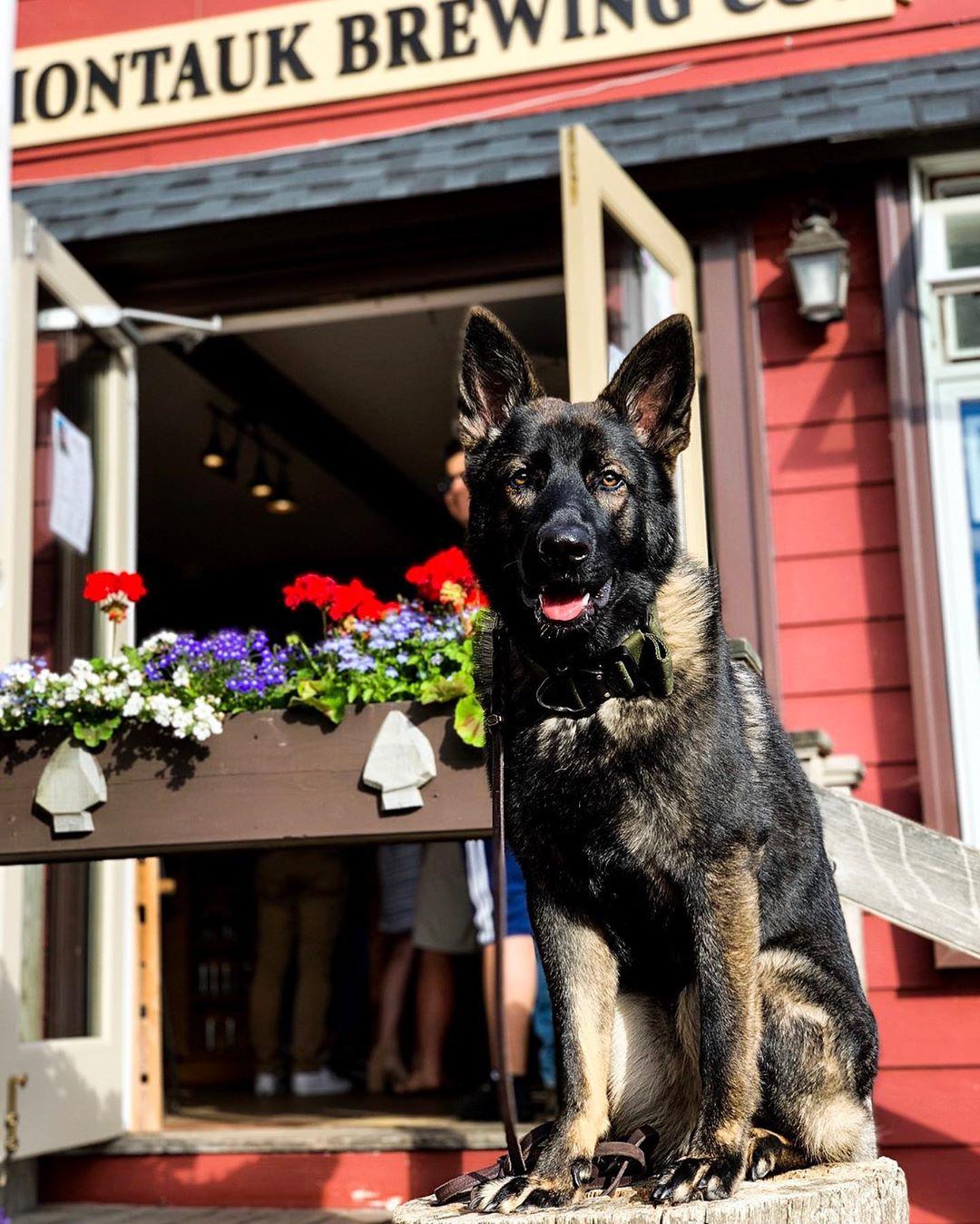 12 p.m. Beer Tasting at Montauk Brewing Company
Before you head home, sample local craft beer on the dog-friendly patio at Montauk Brewing Company. Enjoy the warm kiss of the sun on your face (and maybe a kiss from Fido, too) while you sip on the summery Watermelon Session Ale. Depart with a pooped pooch after a fun-filled weekend in the dog-friendly Hamptons!
Have you visited the Hamptons with your pooch? What are some of your favorite dog-friendly spots? Leave a comment or tweet us @BringFido!