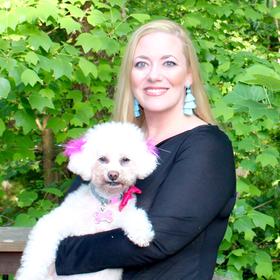 Erin Ballinger
Member since November 2014
Erin Ballinger loves dogs and has a serious case of wanderlust. For more than the last decade of her career, she has curated city guides around the world for travelers. In 2014, she combined her passion for travel and canines when she accepted the position of Destinations Editor at BringFido. She now writes blog posts to the sounds of her Bichon Frise, Lily-Monet, snoring loudly from her fluffy bed atop the desk, which is just one the perks of being a pet-friendly travel expert. Erin lives in Greenville, South Carolina with her husband, son Liam, and their aforementioned diva dog.
Reviews
(3)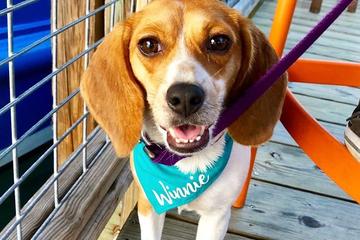 Great Spot For Fido!
Hudson's Seafood House on the Docks
Dogs are welcome on the deck! It's a happening spot. They will bring your pup a bucket of ice water! In regards to the last reviewer who didn't even eat at Hudson's... 1. They never take reservations so he is mistaken there which makes me question the authenticity of his review. 2. Yes, dogs are only allowed outside and the seats are barstool height!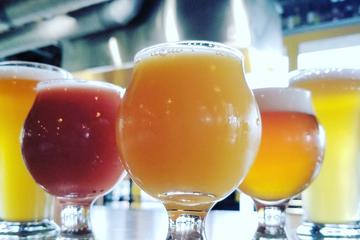 Good spot to hang with Fido
Eighth State Brewing Company
This is a nice hangout near downtown with a parking lot for easy access. Any restaurant serving food cannot allow dogs inside per the law and health codes so I don't get why Steven would think this place would be an exception. Five bones.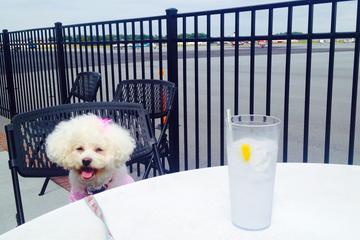 Great spot for good dogs!
Runway Cafe
This is one of my family's favorite pet-friendly restaurants! The outdoor atmosphere is sometimes lively and filled with young children and families. My dog loves coming here during my lunch break and we enjoy the menu of sandwiches and salads. I recommend the tomato basil soup and grilled cheese! It's a classic! The waiters will even bring your dog water upon request!