Bring Fido to Branson, MO for a family vacation in the dog-friendly Ozarks. The city known as the "Live Entertainment Capital of the World" always has something going on. In the peak fall season, locals and visitors gather for the Hollister Grape & Fall Festival (featuring the crowd favorite grape stomp) and Veterans Week, which includes tributes, parades and celebrations in honor of the men and women who have served our country. Spend the weekend making memories with your pup while you visit a tiger sanctuary, catch a big bass in Lake Taneycomo, play at parks and dine at pet-friendly restaurants before the patios close for the season. Pack your pooch's bones and get ready for an unforgettable weekend in dog-friendly Branson!
Friday
Fido will love the comfortable dog beds at the Hilton Promenade.
4 p.m. The Hilton Promenade at Branson Landing
Check in to the Hilton Promenade at Branson Landing, located in downtown's premier lakefront entertainment, dining and shopping complex. Fido will love the pet package which includes food and water bowls and a pet bed for use during his stay. When nature calls, your pup can use the hotel's grassy designated pet relief area at the Landing. Hilton Promenade at Branson Landing welcomes two dogs weighing up to 75 pounds for an additional fee of $50 per stay. Nightly rates start at $178.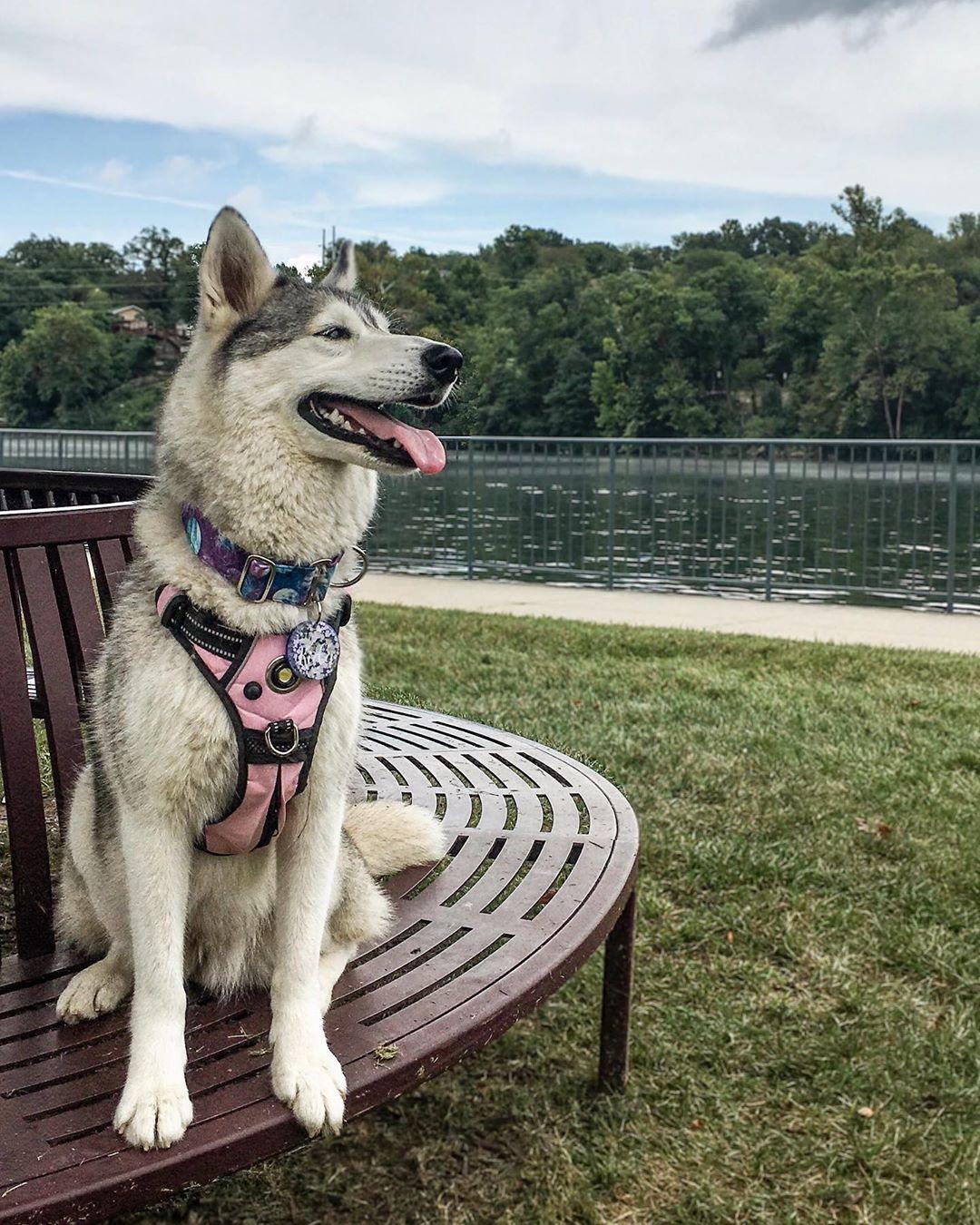 Take a breather at one of the many green spaces in Branson Landing.
Photo by @ventureondogs
5 p.m. Branson Landing
Once you've unpacked, check out Branson Landing, a pet-friendly shopping and dining destination that features a 1.5-mile scenic boardwalk along Lake Taneycomo. You might catch a live band in the center square and weekend farmers markets during the warmer months. Don't miss the Branson Landing Fountains, a $7.5 million water and fire spectacle that was created by the same company as the Bellagio Fountains in Las Vegas. Take a moment to enjoy the show with Fido. Afterward, shop 'til you drop at Bass Pro Shops for outdoor and sporting gear and at Don't 4 Get About Me for the "pawfect" souvenir for your furry friend.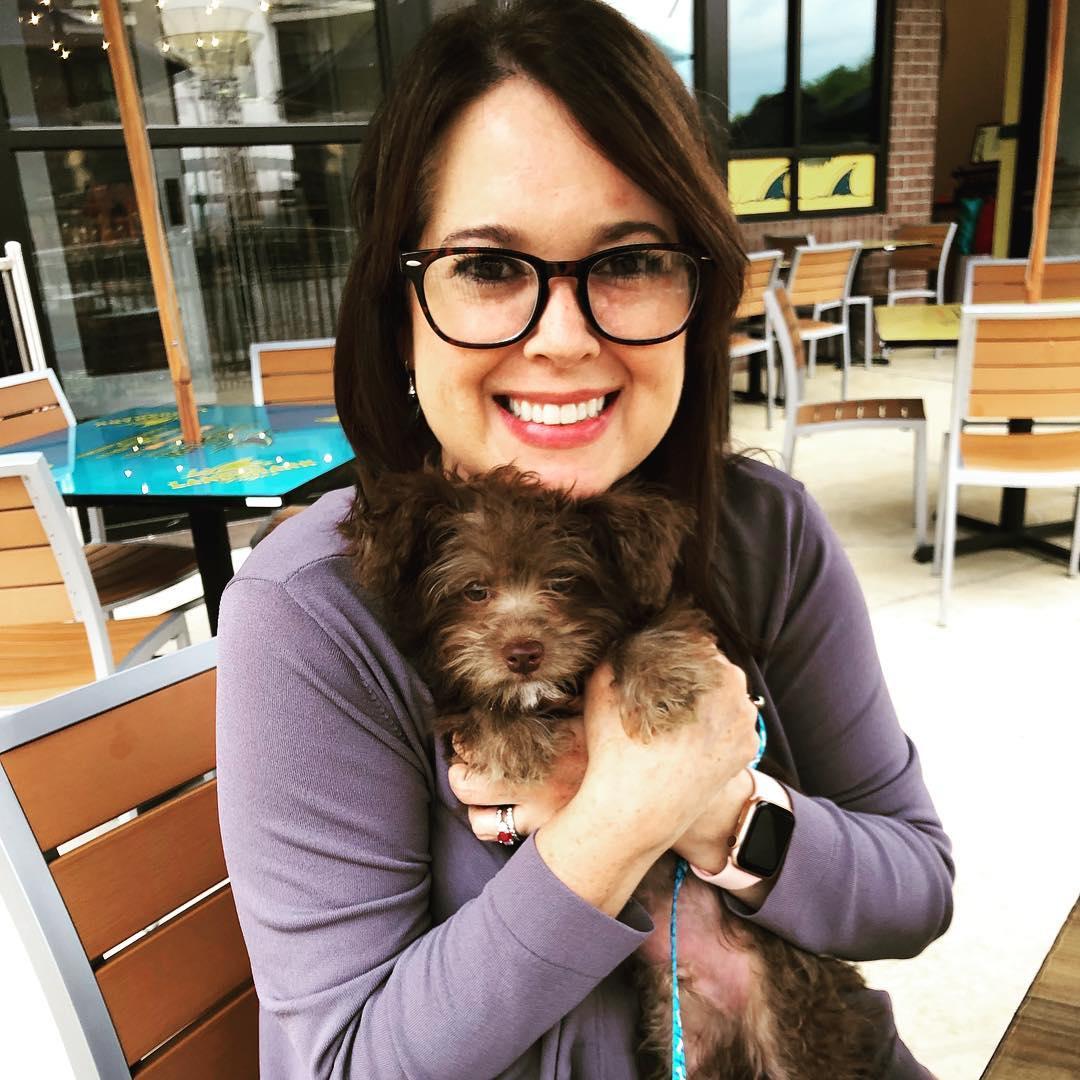 Puppies are welcome on the patio at LandShark Bar & Grill.
Photo by @nikkisivils
7 p.m. LandShark Bar & Grill
For dinner, take a seat on the pet-friendly patio overlooking Branson Landing's main square and fountains at LandShark Bar & Grill. Taking its name from LandShark Lager, Jimmy Buffett's own beer, this restaurant will transport you to the tropics with its fun atmosphere and music. Try a Fins Up Margarita or a cold draught beer in a take-home LandShark Blender Cup, alongside an order of Taco Nachos or Spinach and Artichoke Dip to start. Follow it up with a double-stacked LandShark Burger, Caribbean Chicken Salad or Coconut Shrimp. Treat your pup to a hot dog from the Little Sharks Menu.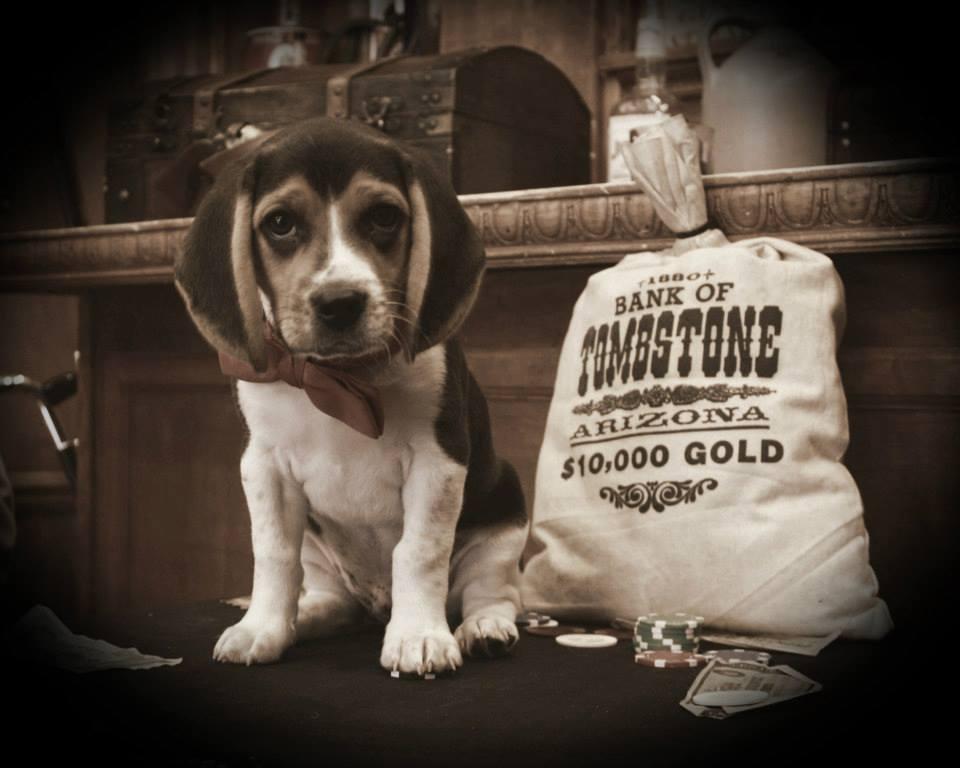 9 p.m. Buster's Old Time Photos
Before retiring for the night, step into the Wild West, Southern Belle or Victorian era for a fun photoshoot with Fido. Buster's Old Time Photos at the Landing has a wide variety of vintage costumes for you and your dog along with appropriate props to make your picture-perfect memory.
Saturday
Fuel up with breakfast at Branson's Center Stage Grille.
8 a.m. Branson's Center Stage Grille
Start off your day with a hearty breakfast with your dog on the large, covered patio at Branson's Center Stage Grille. Brought a big appetite? Try the City Slicker, a 6-ounce sirloin steak served with two poached eggs, hash browns and toast. If you prefer to begin your day on a sweet note, order the pancakes (available in plain, pecan or blueberry) or Chef Bill's French Quarter Toast, battered and grilled French bread topped with a syrupy praline sauce.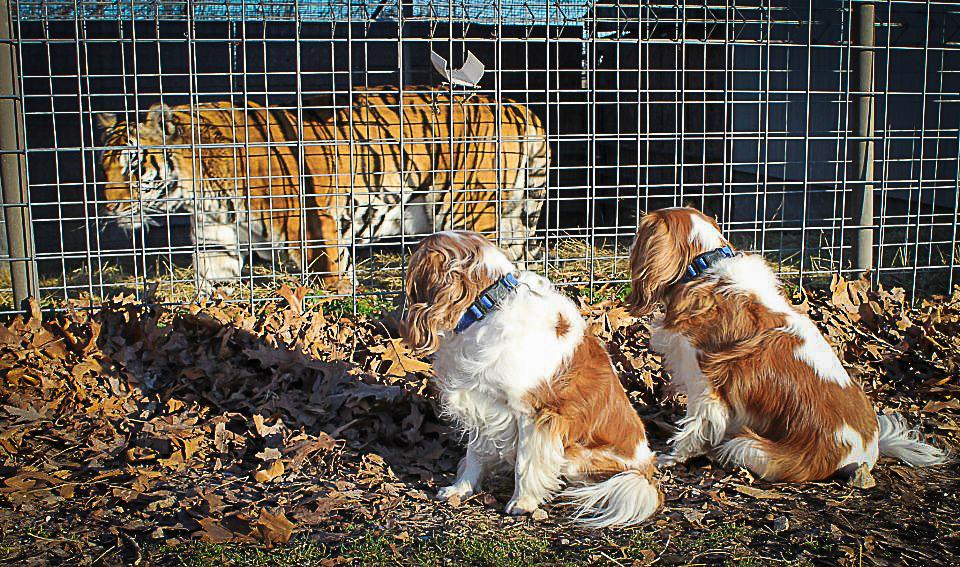 Lions and tigers and pups, oh my!
Photo by National Tiger Sanctuary
10 a.m. National Tiger Sanctuary
Located approximately 15 miles outside of Branson, the National Tiger Sanctuary is a non-profit rescue organization that's home to tigers, lions and a variety of other exotic and domestic animals. All of these animals have been saved from abusive situations or are unable to survive in the wild. Leashed pets are welcome throughout the sanctuary and can accompany you on multiple dog-friendly tours, including one where you can feed the tigers! The basic Awareness Tour costs $25 for adults, $20 for seniors, $12 for children and is free for dogs. It runs daily at 10 a.m., 12 p.m. and 2 p.m. and lasts between 45 minutes to one hour. Ticket and tour proceeds benefit rescue efforts.
12 p.m. Lunch at Waxy O'Shea's
After your big cat adventure, return to Branson Landing and head to Waxy O'Shea's Irish Pub for lunch. Dogs are welcome on the patio while you dig into pub grub like fish and chips, corned beef and cabbage, bangers and mash, seafood boxty and shepherd's pie. Fido will be treated to a bowl of water while you chow down.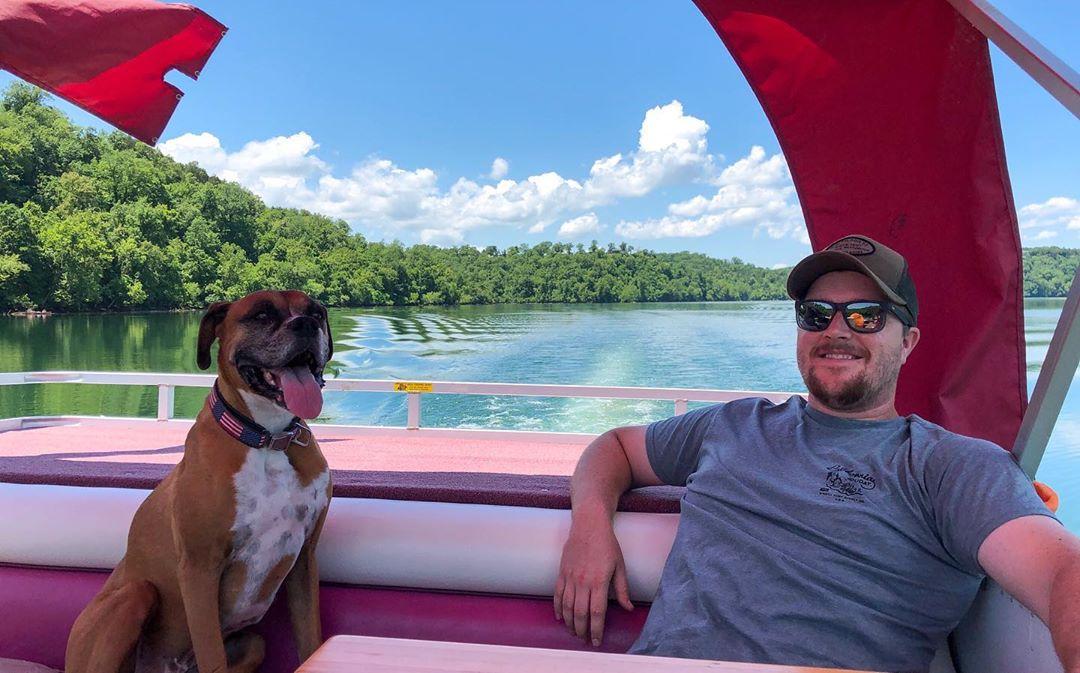 2 p.m. Lake Taneycomo
Spend the afternoon with your pup on Lake Taneycomo. You can access the boat docks and marina through Branson Lakeside RV Park, located next door to Branson Landing. Rent a rod and a dog-friendly pontoon from Scotty's Trout Dock & Marina and try your luck fishing with Fido. Or, take a walk at the fishing dock's two dog-walking areas or along one of the nature trails surrounding the lake.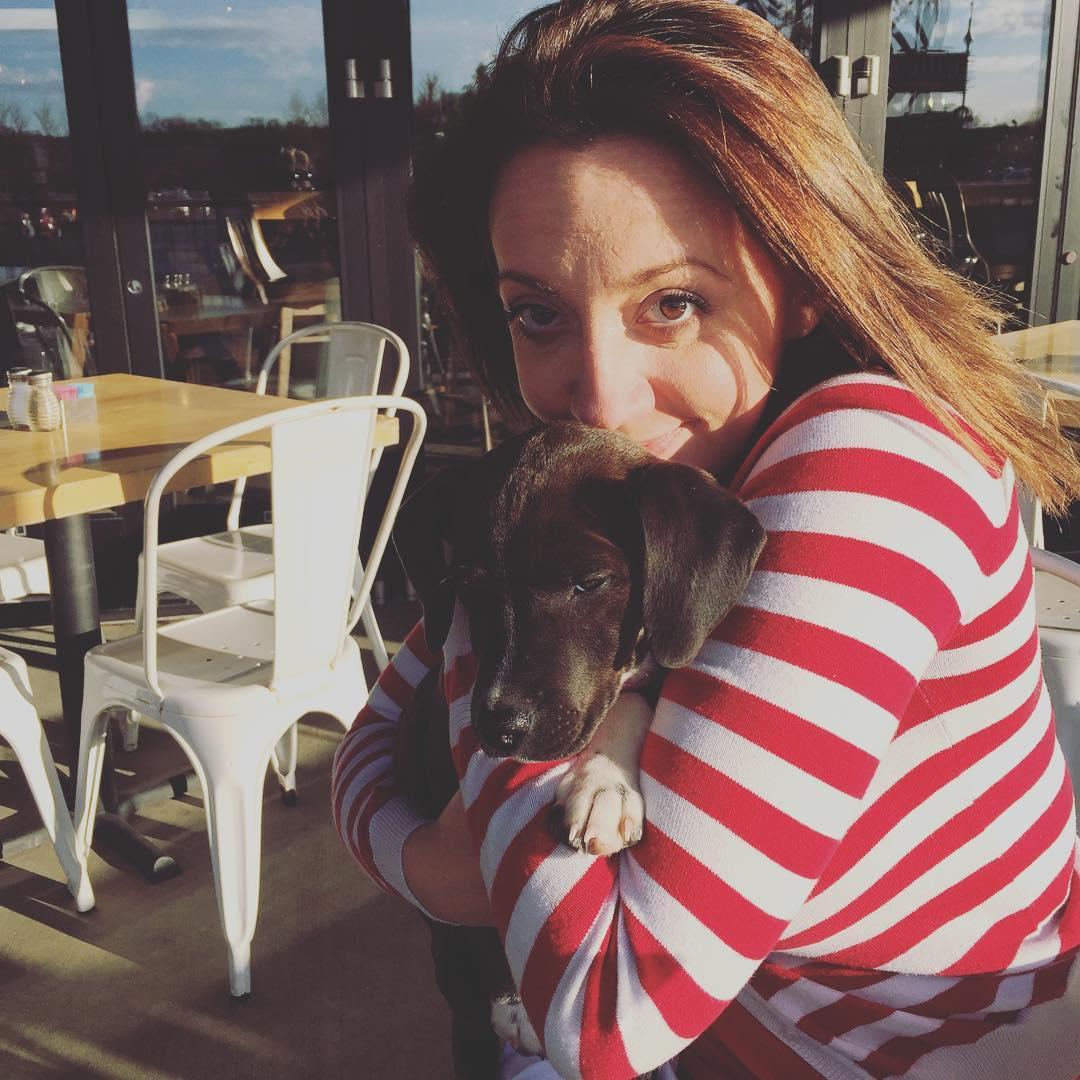 7 p.m. Dinner at Black Oak Grill
For dinner, enjoy classic American fare with your canine companion at one of Black Oak Grill's outdoor tables. Start off with an appetizer of fried pickles or mango-habanero chicken wings followed by chicken fried chicken, pot roast and mashed potatoes, or slow-roasted barbecued baby back ribs. Wash it all down with an Ozark Mule cocktail made with ginger beer, rye whiskey and lime juice.
Sunday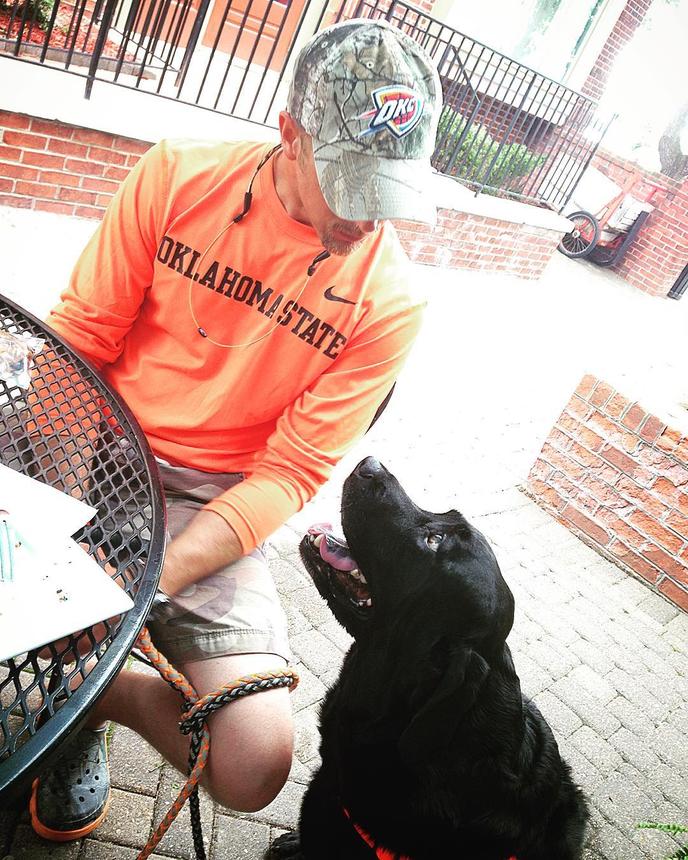 "Order the bacon for me, please!"
9 a.m. Sugar Leaf Bakery & Cafe
Rise and shine and get your caffeine fix at Sugar Leaf Bakery & Cafe. Sit outside with your dog while you break the fast with a baked blueberry muffin or a slice of quiche. If he's been a good boy, order bacon, eggs and toast to split with Fido!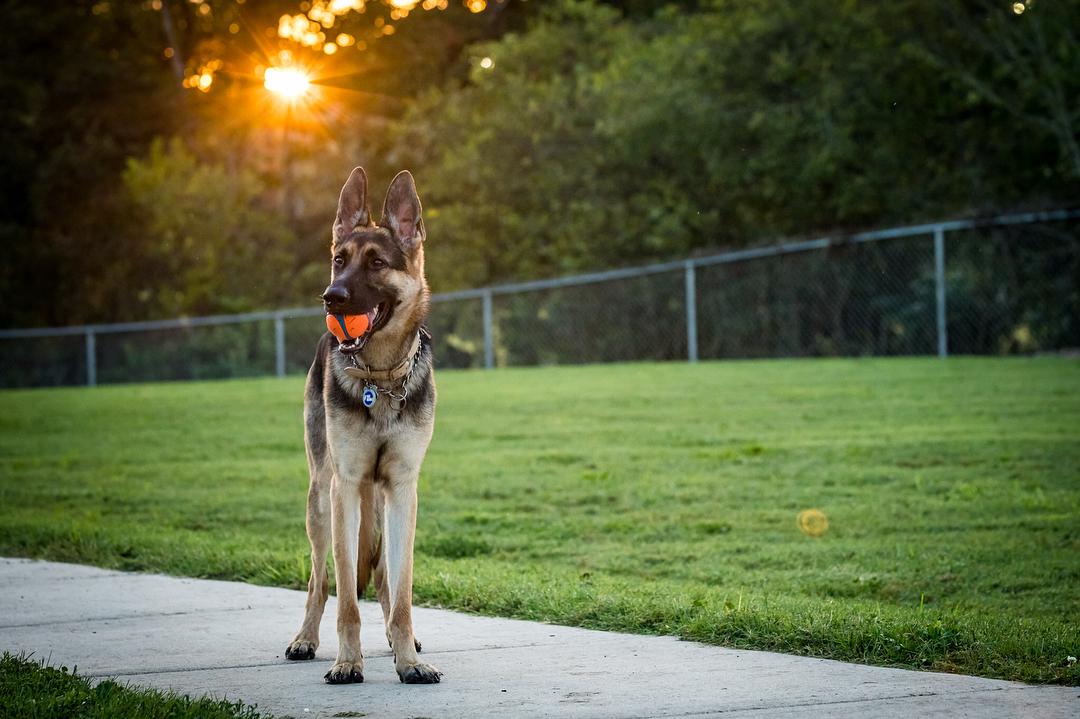 Play a game of catch at Elmo and Rosalea Marrs Memorial Dog Park.
Photo by @pilotfoss
10 a.m. Elmo and Rosalea Marrs Memorial Dog Park
Let your pup run free at Elmo and Rosalea Marrs Memorial Dog Park located within Branson's Stockstill Park. This 1.5-acre park is fully fenced and offers agility equipment where your dog can safely play. Watch Fido from one of the park benches or get in the trenches and have fun with your off-leash pet. There is a $5 admission fee.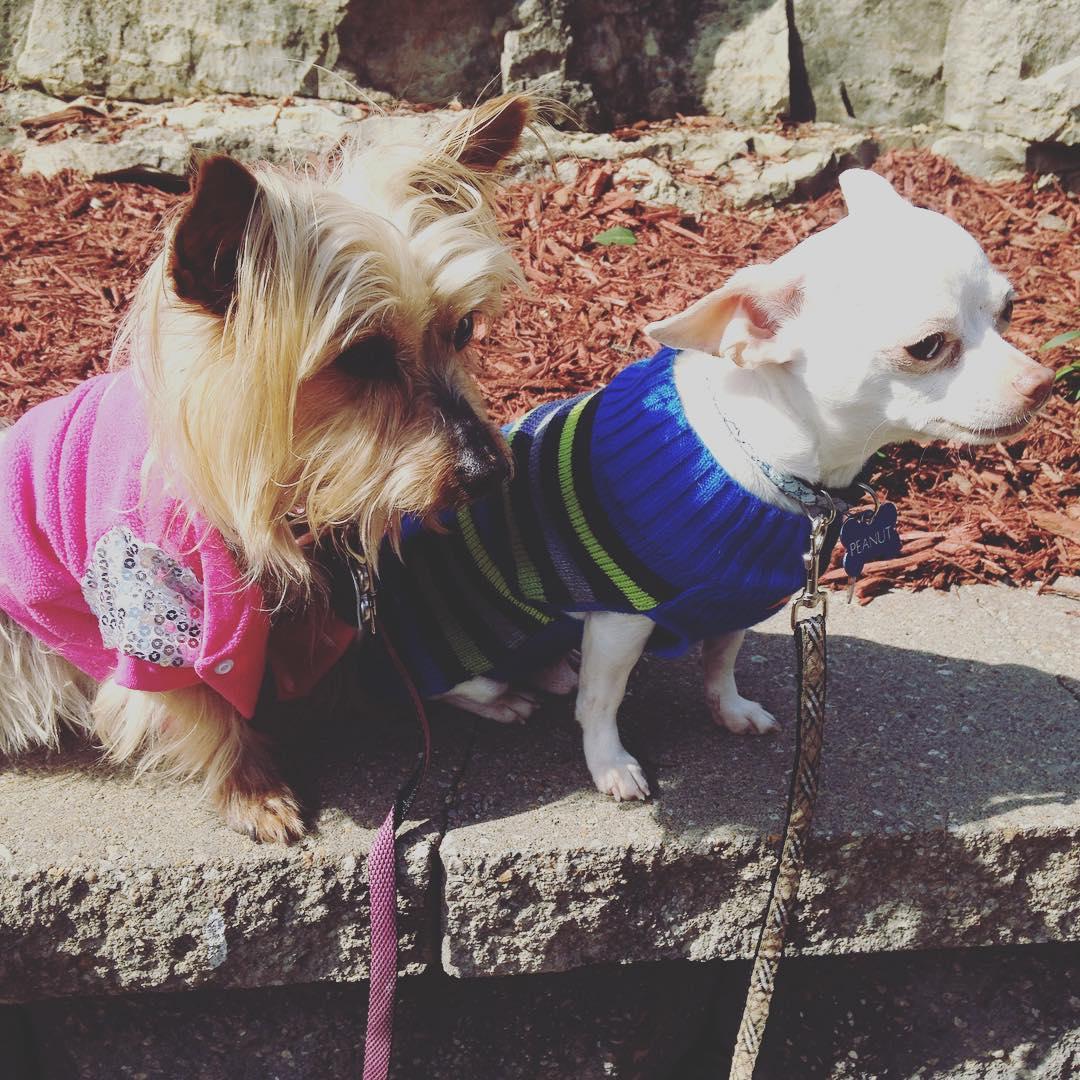 Which one's Shorty and which one is Smalls?
Photo by @kaileeelaine
12 p.m. Lunch at Shorty Small's
Head to lunch at Shorty Small's where you can dine on the dog-friendly patio. Your pup will be greeted with an ice-cold bowl of water while you peruse the menu. Options include Shorty's Famous Onion Loaf, Shorty Small's World Famous Catfish, Almost Famous Pulled Pork and Fried Chicken Livers. Save room for the Chocolate Chip Brownie Sundae topped with vanilla bean ice cream, caramel, chocolate fudge, whipped cream, nuts and a cherry.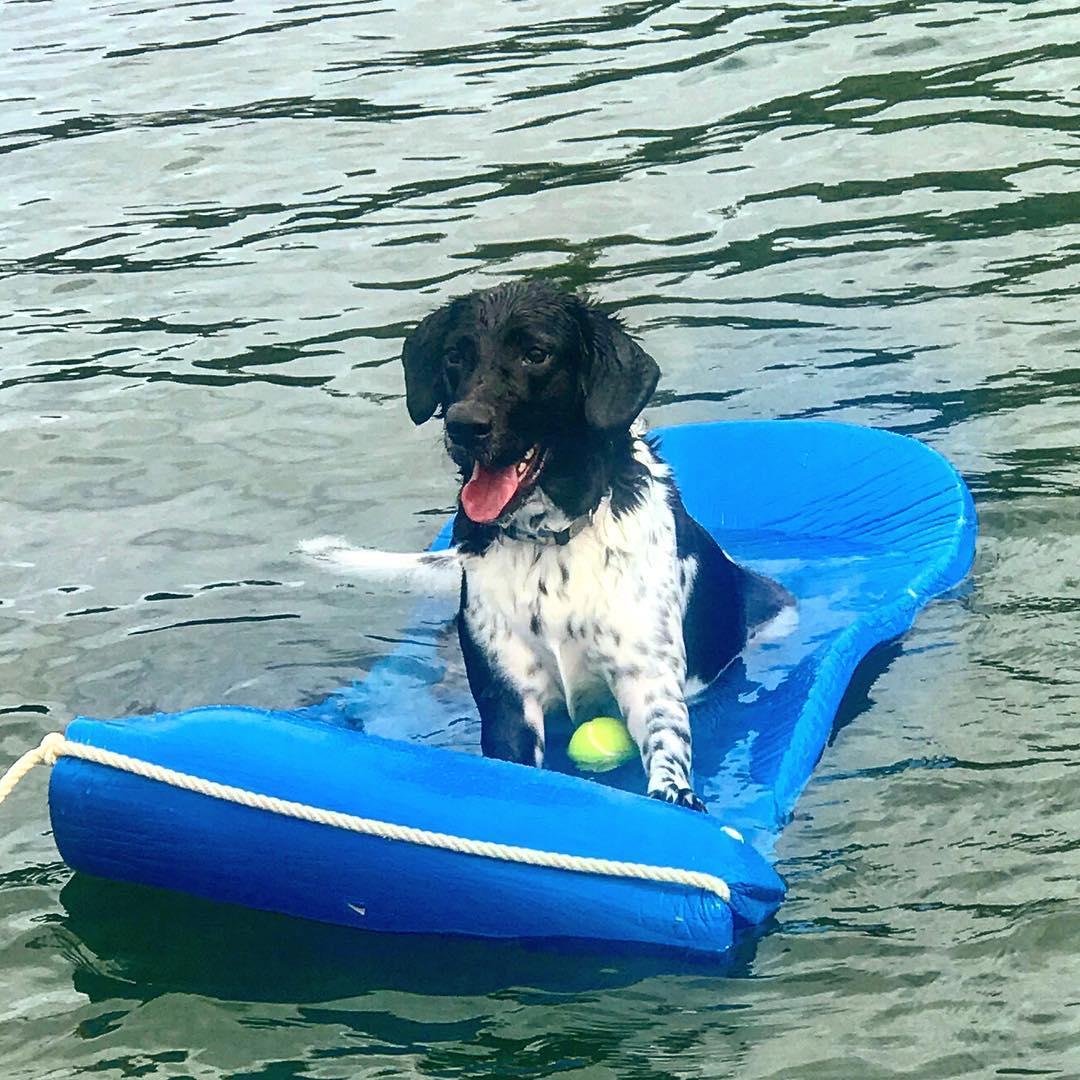 2 p.m. Explore Table Rock State Park and Depart With a Dog-Tired Fido
Work off the calories and wear out your pup by taking a swim or going on a hike at Table Rock State Park. This lakeside retreat features miles of pet-friendly nature trails that you can explore with your leashed dog before heading back home. Fido should rest comfortably during your travels as he dreams of a return visit filled with fun times on the lake, dog-friendly shopping sprees and cats too big for him to chase.
Are you planning a trip to dog-friendly Branson? Leave a comment or tweet us @BringFido!